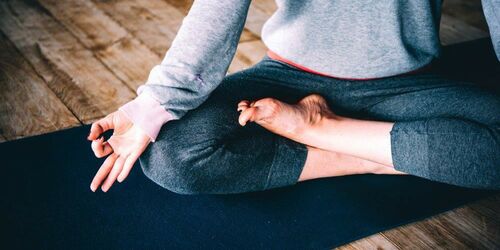 Here, your healthy get-away doesn't end after class. At "Hotel Bayernwinkel - Yoga and Ayurveda", there is much to do, such as therapeutic fasting, using Kneipp water applications, being pampered with a massage or indulging yourself in the vegetarian restaurant. The hotel also offers weekend packages for those wanting to unwind within the shortest possible amount of time. Fancy a Shakti Dance (yoga dance)?
Arrival
"Hotel Bayernwinkel - Yoga & Ayurveda" in Bad Wörishofen
Kellerweg 4
86825 Bad Wörishofen
Next station
Bad Wörishofen
Our tip: Please make sure to check your train connection and the expected capacity before you start your journey.
More destinations
At "Schloss Elmau" in Upper Bavaria, you can try out different styles of yoga, taught by renowned... A tour to the Mainschleife by bike and boat. Enjoy the breathtaking scenery, visit charming museums... Travel back to a past that is long gone. A visit to the royal palace and adjoining Hofgarten... Take a trip to the "Sennerei Lehern" showroom and watch cheese-making experts at work as they... The hour-long hike takes you along the Schutzengelweg culture trail all the way up to... For traditionalists: master butcher and chef Norbert Wittmann founded the Weißwurst-Akademie... Water, wide Saale meadows, good fresh air and a journey through time. From Bad Neustadt an der... During the Würzburg Residence Race in 2015, a record was set before the race had even begun. For... The August-Schuster-Haus, which is also called Pürschlinghaus, is a cabin situated above Schloss... At 60 kilometres, this circular tour in the Iller and Rottal valleys is particularly suitable for...
Share article

Email Copy link