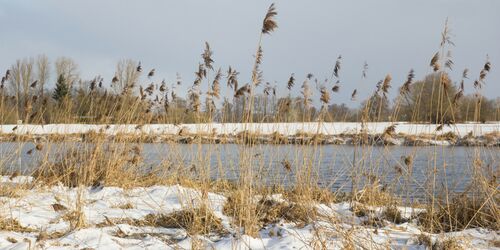 This magnificent twelve-kilometre trail follows the river Naab and leads across the Danube to Prüfening Abbey, the former residence of the Benedictine monks in Regensburg. And in the shadows of huge chestnut trees, you can enjoy a refreshing Regensburg Kneitinger beer in the Prüfeninger Schlossgarten restaurant, which is situated on the site of an old Thurn und Taxis castle.
Arrival
Schlossgarten Regensburg
Prüfeninger-Schloss-Straße 75D
93051 Regensburg
Next station
Regensburg-Prüfening
Our tip: Please make sure to check your train connection and the expected capacity before you start your journey.
More destinations
Insider's tip for art enthusiasts: Villa Stuck was built by Franz von Stuck and is a successful... At "Schloss Elmau" in Upper Bavaria, you can try out different styles of yoga, taught by renowned... Walking through the old town of Rothenburg ob der Tauber is like travelling back in time. Even... A visit to Bavaria's third-largest city is like travelling back in time to the Renaissance, largely... Simply magnificent! The Franconian Mountain Path, with a total length of almost 430 km, stretches... For big kids: both little and big kids can have a go at operating monster excavators, wheel loaders... The 6.8-kilometre "Donausteig" route starts at St. Stephens Cathedral in Passau, and is the perfect... Lots of playing and climbing facilities, a fairy tale train and fast rides make visiting the... Cabin "Brunnenkopf" has everything you need to relax and unwind: a picturesque backdrop and... Cows, pigs, goats – boooooooring. There are a lot of exotic animals to discover in Bavaria. We...
Share article

Email Copy link
Your bookmarks