Kurt Tucholsky wrote of hearing the locomotives whistle at night, longing to visit faraway places and turning over in his bed and thinking: travel!. These Bavarian railway routes will make any journey an experience.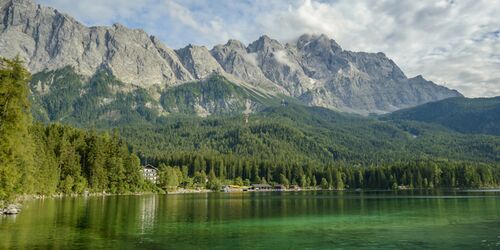 Crossing the border: The "Außerfernbahn" long-distance train
This railway track winds its way through the foothills of the Alps, past a glorious panoramic mountain landscape.
Discover destination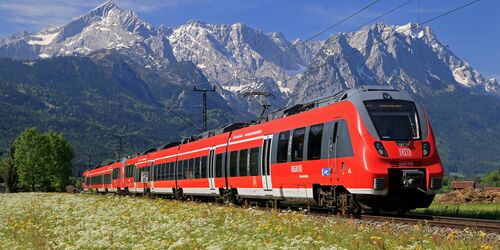 Panoramic journey with the "Werdenfelsbahn"
As you gaze through the window of the train at the Upper Bavarian Alpine foreland and the Zugspitze passing by, you'll find that your ride with the Werdenfelsbahn has been transformed into a panoramic journey.
Discover destination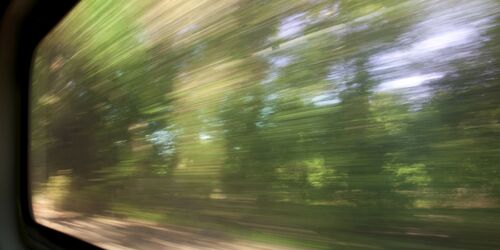 Journey from Augsburg to Munich: Discover the history of the railway
Bertolt Brecht allegedly said that "the nicest thing about Augsburg is the train to Munich." Of course, that's not true at all. Augsburg always merits a visit.
Discover destination
In the "Skatepark Holzkirchen" you can show off your new tricks under the open sky. Be adventurous and go on five different and unforgettable action-packed tours during your daytrip to Regensburg. The thermal baths in Treuchtlingen have a special treat in store. The "Altmühltherme" baths are... Explore, learn and experiment: these five museums are where to go for a real hands-on experience. Discover the beauty of the Franconian wine country on a hike that offers you diverse nature of the... Discover the source of the Red Main by bike. From Bayreuth, this tour takes you relaxed on the Red... Slow speed ahead! Take a ride in a Zeppelin balloon and you'll get more than just a sightseeing... Visit the Costume Museum in Holzhausen and find out what a real Bavarian costume ("Tracht") looks... Not all ice cream is created equal. Very special refreshments await you in these Bavarian ice cream parlours. If a day of tobogganing without the tedious uphill climb sounds appealing, then you should catch...
Share article

Email Copy link
Your bookmarks