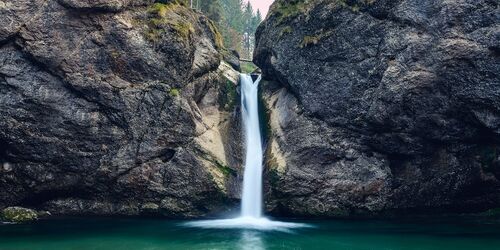 This natural spectacle is a real highlight in the Allgäu: the Buchenegg Waterfalls captivate visitors from all over the world with their turquoise-blue water and the powerful roar of the water masses. From the Oberstaufen train station, you can reach the natural spectacle after a leisurely hike of just under an hour. In the new episode of "HIN & HÖREN," the Bavaria podcast from DB Regio Bayern, we take you with us. Listen now:
Subscribe to the podcast now on Spotify, Apple Podcasts, Google Podcasts or click on the subscribe button of the podcast clients and never miss a new episode.
Discover more nature adventures in Bavaria now
Nature adventures on your doorstep: besides rushing waterfalls, Bavaria also has numerous other natural spectacles to offer, including, for example, the 12 Apostles, an impressive rock formation in the Altmühl Valley or historical treasures from ancient times in Franconia. We have compiled our highlights for you.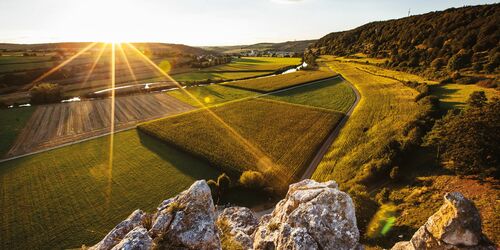 Fascinating hike: the Altmühltal Panorama Trail in Middle Franconia
The various stages of the Altmühltal Panorama Trail are among the most versatile routes for hiking enthusiasts. The route through Central Franconia is a real nature highlight. The final visit to the "Twelve Apostles" dolomite rocks makes your day trip an unforgettable experience.
Discover destination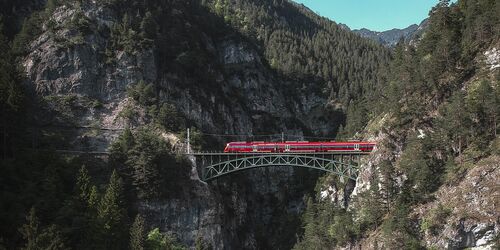 Schlossbachklamm: Varied family hike through the Inn Valley
The Schlossbachklamm hike is a relaxing excursion in the Inntal region and has a lot to offer for nature lovers and bee conservationists. With the Regio-Ticket Werdenfels/ + Innsbruck of the Deutsche Bahn you can travel comfortably and at a family-friendly price.
Discover destination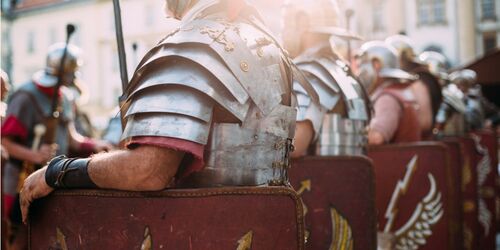 The Roman stronghold in Weißenburg
Due to its location right by the limes, the little Middle Franconian town of Weißenburg became a true Roman stronghold.
Discover destination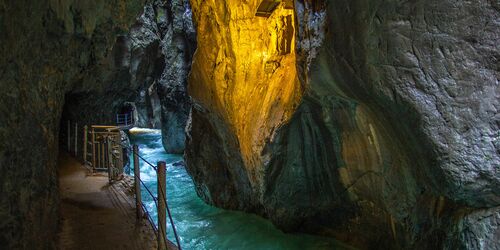 Spectacular: a hike through the Partnachklamm gorge
If you want to experience that canyon feeling, you don't have to travel far. Near Garmisch, less than 1.5 hours from Munich, the wild and romantic Partnachklamm awaits.
Discover destination
Share article

Email Copy link
Your bookmarks