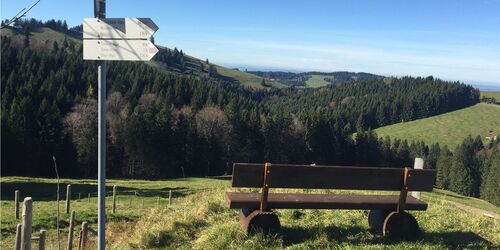 The Bavaria Podcast
Hin & Hören: Sporty in Oberstaufen
And downhill! Whether it's the magic of the slopes or summer tobogganing - Oberstaufen is a sporty place at any time of the year. We go together to the skiing and hiking area Hündle-Thalkirchdorf, where it goes high up on the Hündle mountain!
Join us as we take you to the winter paradise of Oberstaufen in DB Regio Bayern's "Hin & Hören" podcast. The Hündlebahn takes you directly to the alpine paradise. On the groomed hiking trails at the Hündle, you can take a leisurely stroll through the beautiful landscape not only in summer, but also in winter. Skiing enthusiasts can look forward to 18 kilometers of downhill skiing, with something for every level of skier. Well fortified after a snack in the Berggasthof Hündle-Stuben, it's back down to the valley.
On foot to the Hündle cable car:
From the Oberstaufen train station, start on the Säntisweg in a northwesterly direction to the Gottfried-Resl-Weg. Here you walk straight ahead until you turn right onto Immenstädter Straße. From there, turn right again into Klosterstraße in 1.1 km. Follow the road until you reach a traffic circle, where you take the second exit. The Hündle Bahn is now directly in front of you.
Subscribe to the podcast now on Spotify , Apple Podcasts , Google Podcasts or click on the subscribe button of the podcast clients and never miss a new episode.
Discover the breathtaking alpine panoramas of the numerous ski resorts in Bavaria. Places like Oberstdorf, Garmisch-Partenkirchen, Nesselwang or Ofterschwang offer a variety of hiking trails, ski slopes, cross-country ski trails and a lot of fun for young and old. Get inspired now for your winter trip: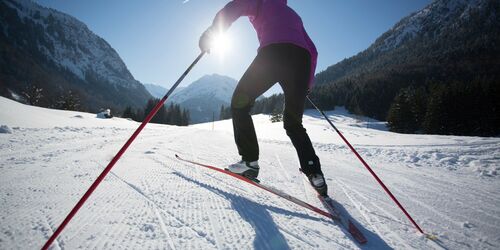 75 kilometres of cross-country skiing around Oberstdorf
There are 75 kilometres of prepared, modern loipes very close to Oberstdorf station.
Discover destination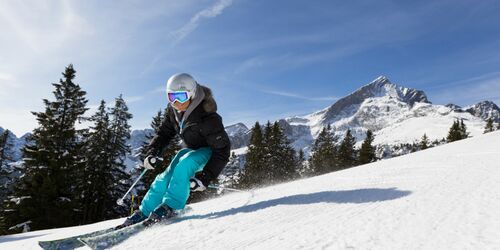 Garmisch-Partenkirchen Ski Resort: Zugspitze and Garmisch-Classic
With a view of Germany's highest mountain, the Zugspitze, skiers can let off steam on 40 kilometres of pistes in the Garmisch-Classic ski area.
Discover destination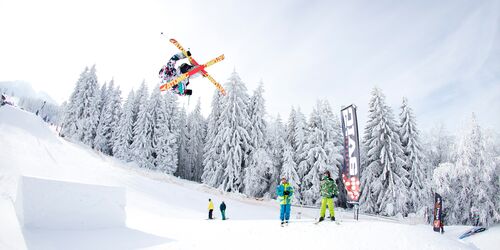 Nesselwang: Paradise for freestylers, snowboarders and slopestylers in the Allgäu
Attention fans of winter sports! Whether you love snowboarding, sledding, skiing or cross-country skiing, the Nesselwang snowpark and its adjoining ski areas have plenty to offer for all ages and ability levels.
Discover destination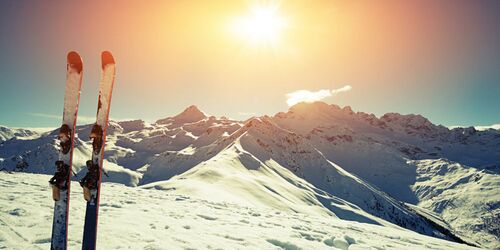 World-class skiing in the small Allgäu town of Ofterschwang
The small ski resort of Ofterschwang is located in Sonthofen, just a few kilometres from the better-known winter sports resort in Oberstdorf. But smaller doesn't necessarily mean worse, as Ofterschwang regularly hosts world cup events. Alongside the pros, it is also perfect for families and novices.
Discover destination
Share article

Email Copy link