The cinema industry also knows that Bavaria has got lots of beautiful places. This is why some legendary films have been shot in Bavaria. Fancy a cinema culture and film location tour?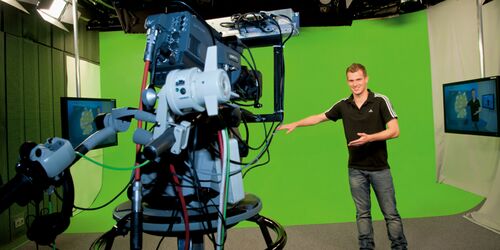 The Bavaria Filmstadt in Grünwald
An exciting place for all ages: The Bavaria Filmstadt film studios in Grünwald, right next to Munich, offers guided tours, activities and a 4D motion simulation cinema. You won't tire of this place easily!
Discover destination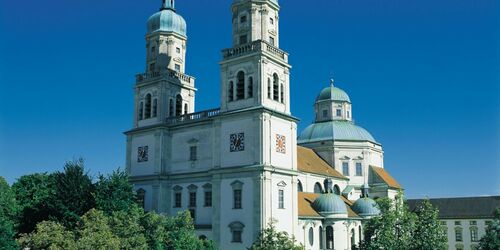 Blood and thunder: Inspector "Kluftinger" crime scenes in Kempten
Kempten is the setting of the popular German novels and TV series "Hauptkommissar Kluftinger", in which Chief Inspector Kluftinger always had his hands full.
Discover destination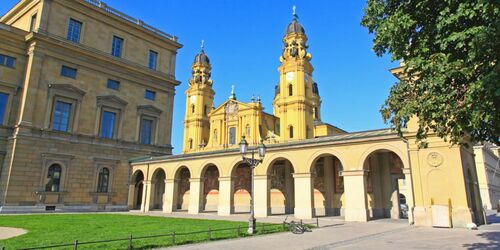 All for one and one for all: The Three Musketeers in Bavaria
Two thirds of the 2011 film "The Three Musketeers" was filmed in Bavaria. One of the biggest and most expensive productions that Europe has ever seen.
Discover destination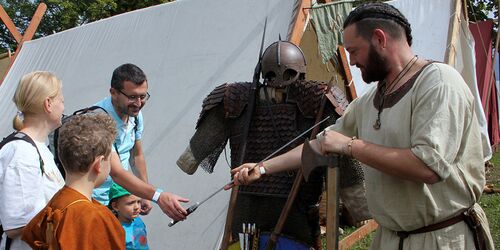 Flake: The Viking village in Kochel am See
A place where "strong men" live: This is where the children's film "Wickie und die starken Männer" (Wickie and the strong men) was filmed in 2008.
Discover destination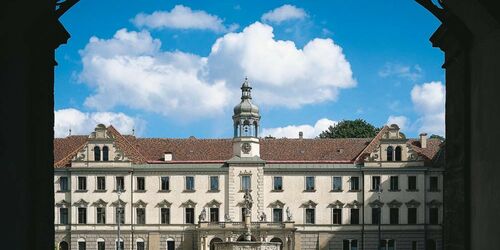 Glorious film backdrops: St. Emmeram Palace in Regensburg
St. Emmeram Palace in Regensburg is popular with film makers. It's where the German film director Marcus H. Rosenmüller filmed the Vatican scenes from his comedy "Wer's glaubt, wird selig" (a German turn of phrase meaning "A likely story!").
Discover destination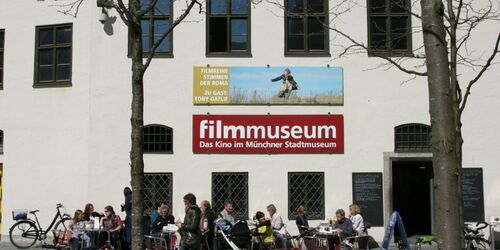 For culture aficionados: The Filmmuseum in Munich
If you're wanting a cinema experience with a cultural twist, you should drop by the Filmmuseum in Munich.
Discover destination
Beer tour from Coburg to Rödental: Quench your thirst in the myriad of beer gardens and beer... Walk in the historical footsteps of over 2,000 years in Kempten, one of the most beautiful places... If at heart you've always been a cool surfer girl or brawny beach boy, you can let it shine in... Bertolt Brecht allegedly said that "the nicest thing about Augsburg is the train to Munich." Of... A forest full of beer cellars! The Upper Franconia region is at the top of the world when it comes to brewery density. Around 200 companies have... Just a few minutes from Reutte train station, off you go on a wet adventure you won't soon forget. These five methods are an extremely pleasant way to reach the peak – breathtaking views are included. The Porta Praetoria is hidden away between bars, the Danube and Regensburg cathedral. It is one of... Every year, one of the most beautiful Christmas markets in the Allgäu opens its doors against the... Healing plants, steadfast priests and resourceful industrialists. On this bike tour you will learn...
Share article

Email Copy link