Get to know a completely different side of Bavaria and look down on it with a bird's eye view – in some cases, using some spectacular equipment. The most relaxed method is definitely balloon rides in Bavaria.
Paragliding across Upper Bavaria
As free as a bird: Book a tandem flight over the Blomberg and just relax while your experienced pilot takes care of the steering.
Discover destination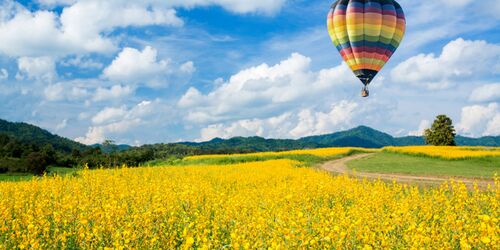 Balloon flight above the Upper Palatinate
Also for people with a fear of flying: A balloon flight above Bavaria is perfect for anyone who wants a relaxing journey without engine noise.
Discover destination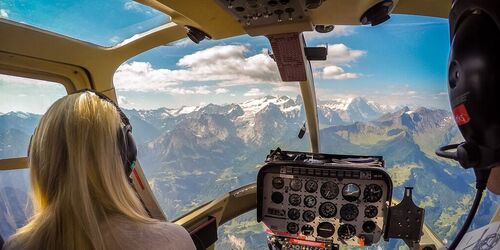 Soar up to the sky: Helicopter ride over the Allgäu
Adrenaline for the brave: At Tannheim airport you can have a go at being a helicopter pilot yourself. After a rigorous introduction you can just get going.
Discover destination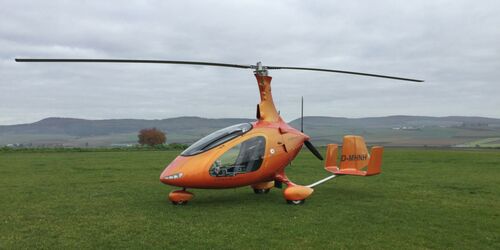 Soar across Franconia in a gyroplane
Just like James Bond: Many will recognise the plane from "007 – You Only Live Twice". The gyroplane (or autogyro) is a bit like a helicopter.
Discover destination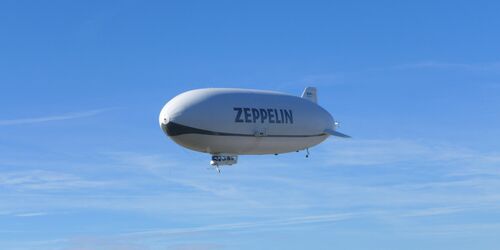 Fly over Munich in a Zeppelin
Slow speed ahead! Take a ride in a Zeppelin balloon and you'll get more than just a sightseeing flight.
Discover destination
Five winter experiences that guarantee fun and action, even off the slopes. Between the Alps and the limes (the limits of the Roman Empire) – the history of Ancient Rome comes to life in these corners of Bavaria. If you're getting off at Großhelfendorf it will take you less than a quarter of an hour to get... There is a very special type of hunting museum right on Mühldorf town square. It is called... Pyjama party in a huge tent: The Tent is not your average camp site, but actually a large tent with... Find out about long-lost crafts and technology: it's like taking a trip with Jules Verne. These tips for hikes are perfect if you want to see a very special side of Bavaria's winter forests. Trausnitz Castle towers over Landshut old town – lordly and impenetrable. And it's impressive on... Fürth can not only call itself "the city with the highest density of monuments in Bavaria", it... The Untreusee lake in the Upper Franconian town of Hof offers exciting action for the whole family...
Share article

Email Copy link
Your bookmarks