Get to know a completely different side of Bavaria and look down on it with a bird's eye view – in some cases, using some spectacular equipment. The most relaxed method is definitely balloon rides in Bavaria.
Paragliding across Upper Bavaria
As free as a bird: Book a tandem flight over the Blomberg and just relax while your experienced pilot takes care of the steering.
Discover destination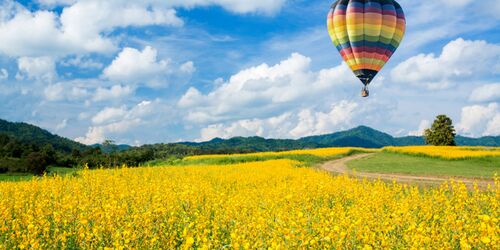 Balloon flight above the Upper Palatinate
Also for people with a fear of flying: A balloon flight above Bavaria is perfect for anyone who wants a relaxing journey without engine noise.
Discover destination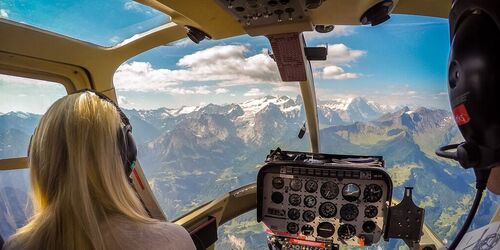 Soar up to the sky: Helicopter ride over the Allgäu
Adrenaline for the brave: At Tannheim airport you can have a go at being a helicopter pilot yourself. After a rigorous introduction you can just get going.
Discover destination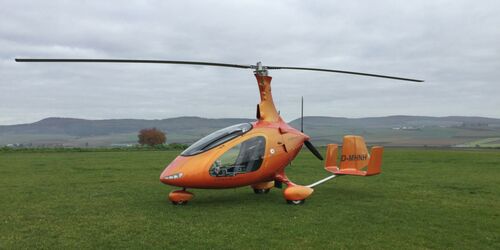 Soar across Franconia in a gyroplane
Just like James Bond: Many will recognise the plane from "007 – You Only Live Twice". The gyroplane (or autogyro) is a bit like a helicopter.
Discover destination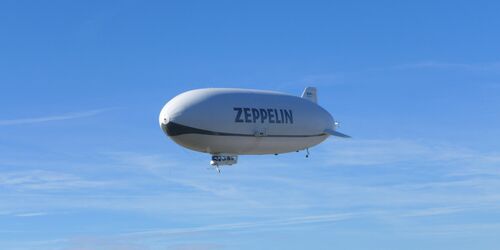 Fly over Munich in a Zeppelin
Slow speed ahead! Take a ride in a Zeppelin balloon and you'll get more than just a sightseeing flight.
Discover destination
Plassenburg castle is nearly 900 years old and was once the centre of power of the House of... What you always wanted to know about liquorice: Take a walk to explore Bamberg's historical life... Just a short walk away from the station lies the "Jahnufer" riverbank (in Neu-Ulm), and from here... True&12 in Munich always serve twelve different flavours of ice-cream. Sometimes, if you're... Fürth can not only call itself "the city with the highest density of monuments in Bavaria", it... From Bamberg to Weißenburg: We present you the most impressive cultural heritage sites and historical excursion destinations in Bavaria. This place never wants for comfort, no matter the season. Campingplatz Hasenmühle is situated in... Idea for a day trip with a change of air: the Dillberg. Enjoy the view of the Nuremberg region on... Walk in the historical footsteps of over 2,000 years in Kempten, one of the most beautiful places... Paddle down the Pegnitz in a canoe or kayak. On the Pegnitz you can paddle for miles and miles...
Share article

Email Copy link