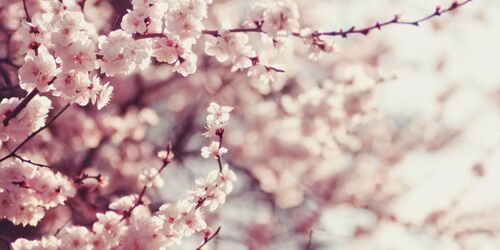 Spring is around the corner; for many, it's the most beautiful time of the year. You can find out here where to take your next spring outing so that you can see Bavaria in full bloom.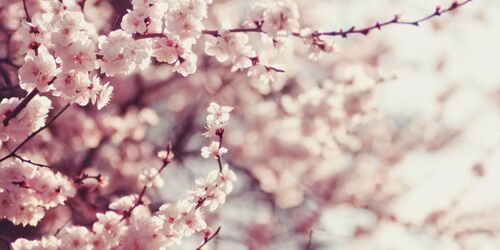 Spring by Lake Constance
Cherry blossoms on the plantations around Lindau are in their full glory from April onwards, and make for an inviting place to go for a stroll.
Discover destination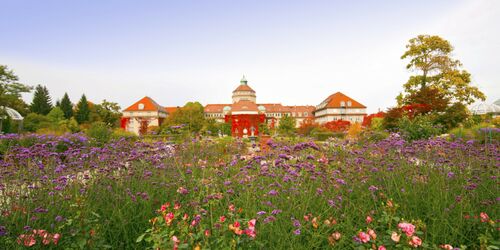 the Munich Botanical Garden
Would you like to immerse yourself in an exotic floral fantasy in the middle of the city? You can do this in the Munich Botanical Garden.
Discover destination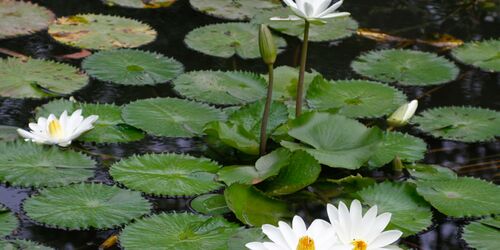 Augsburg's botanical gardens
The city's botanical gardens take you on a special kind of trip around the world, to the flora of sandy steppes, tropical rainforests and Alpine peaks.
Discover destination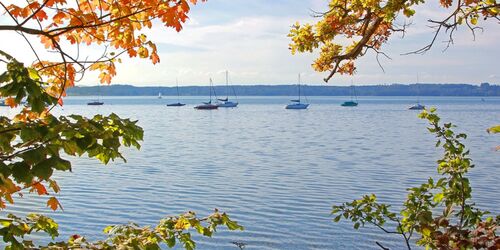 Sumptuous flowers in Bernried am Starnberger See
Sumptuous flowers: tiny Bernried was chosen as one of Germany's most beautiful villages in 2009.
Discover destination
With animal company, fairy-tale paths and exciting destinations – hiking trips with children can be fun. Discover Fürth's green oases by train. This tour takes you through idyllic parks and natural river... Walk in Franz Marc's footsteps: Kochel am See was both a retreat and a source of inspiration for... At the Obermain Therme thermal bath in Bad Staffelstein, Bavaria's strongest thermal brine... Coburg is rich! Rich in historic buildings, castles, museums, monuments and parks. The most... A trip to Rothenburg ob der Tauber is always worthwhile, especially in spring, when they welcome in... This riverside lido has something for everyone. Follow in the footsteps of Romans and Germanic tribes in five Bavarian cities On this bike tour you will get high up. You cycle through fields, meadows, past small farms, along... You want to burn off energy in winter? No problem. We've done some research and can tell you about five hotspots where icy temperatures won't get in...
Share article

Email Copy link