Glorious nature, exercise and beer. Franconia brings all of these three wonderful things together in one place because there's nowhere else where beer culture is so alive and where there are so many breweries.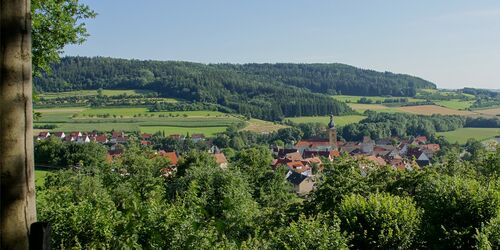 Fünf-Seidla-Steig®: hike through the homeland of Franconia's speciality beers
Forests and fields, great beer and irresistible food: Franconian Switzerland is home to the Fünf-Seidla-Steig® hiking trail that takes you through a beautiful landscape as you visit local breweries.
Discover destination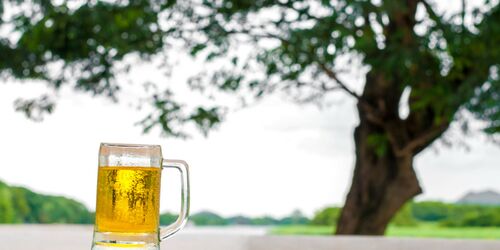 Brewery tour from Pegnitz to Pottenstein
After a two-and-a-half-hour walk from Pegnitz, you'll come to another stronghold of Franconian brewing art: Pottenstein.
Discover destination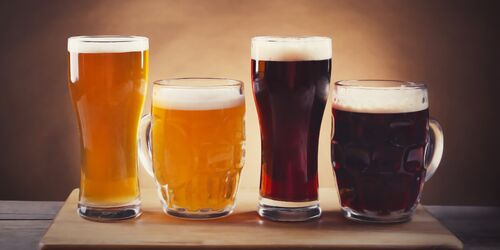 Four in one sweep
A "four beers" tour in Bamberg: If beer is more your thing than walking, you should take a trip to Bamberg.
Discover destination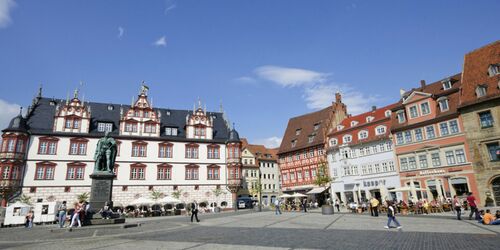 Beer and culture in Upper Franconia
Beer tour from Coburg to Rödental: Quench your thirst in the myriad of beer gardens and beer cellars along the way.
Discover destination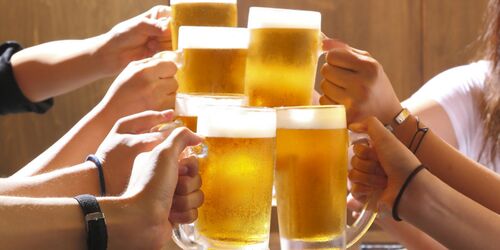 24 beer cellars in Forchheim
Important fact: When you go for a drink in one of the many beer cellars in Franconia, you don't go "down into" the cellar but rather "off to" the cellar.
Discover destination
After a delightful stroll through Kochel, you'll arrive at the lake. But what to do next? Do you go... Off on an adventure for the whole family by train! This Nuremberg family hike combines the Toy... Cherry blossoms on the plantations around Lindau are in their full glory from April onwards, and... Cows, pigs, goats – boooooooring. There are a lot of exotic animals to discover in Bavaria. We... Take a trip to the water by rail. You don't need a coastline to enjoy a day by the water. A trip to the Franconian Open Air Museum is like a journey back in time. 700 years of Franconian... Plassenburg castle is nearly 900 years old and was once the centre of power of the House of... For those with a sweet tooth: instead of hearty Bavarian fare, this macaron course is all about... Want a different kind of hiking experience? In Bavaria, you can take an alpaca or donkey along for... Waiting for the train and your belly starts rumbling? No problem. The food is a lot better around Bavarian stations than you might think. 
Share article

Email Copy link
Your bookmarks