Glorious nature, exercise and beer. Franconia brings all of these three wonderful things together in one place because there's nowhere else where beer culture is so alive and where there are so many breweries.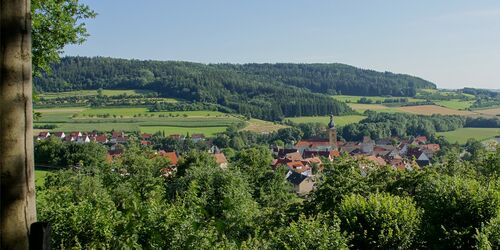 Fünf-Seidla-Steig®: hike through the homeland of Franconia's speciality beers
Forests and fields, great beer and irresistible food: Franconian Switzerland is home to the Fünf-Seidla-Steig® hiking trail that takes you through a beautiful landscape as you visit local breweries.
Discover destination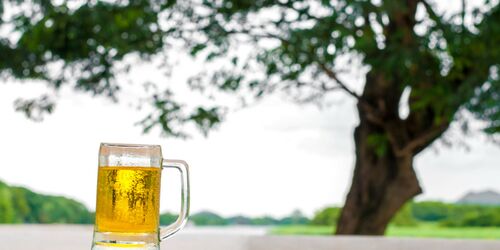 Brewery tour from Pegnitz to Pottenstein
After a two-and-a-half-hour walk from Pegnitz, you'll come to another stronghold of Franconian brewing art: Pottenstein.
Discover destination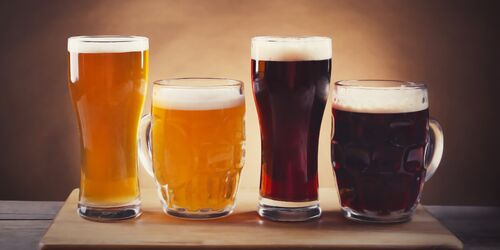 Four in one sweep
A "four beers" tour in Bamberg: If beer is more your thing than walking, you should take a trip to Bamberg.
Discover destination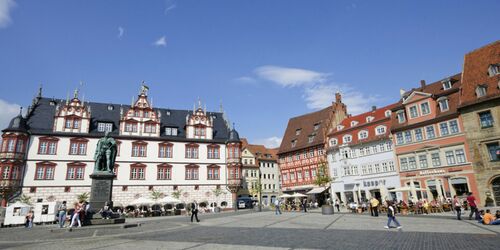 Beer and culture in Upper Franconia
Beer tour from Coburg to Rödental: Quench your thirst in the myriad of beer gardens and beer cellars along the way.
Discover destination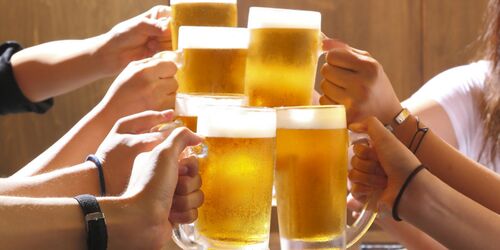 24 beer cellars in Forchheim
Important fact: When you go for a drink in one of the many beer cellars in Franconia, you don't go "down into" the cellar but rather "off to" the cellar.
Discover destination
Take part in a murder mystery dinner at the "Wirtshaus Riegele" restaurant in Augsburg, where you... Would you like to immerse yourself in an exotic floral fantasy in the middle of the city? You can... Discover the hidden gem of Bavaria - Miltenberg - by train. From magnificent medieval buildings to... The Bratwurstglöcklein restaurant is located a few steps from Nuremberg's main station. Imposing mountains, deep gorges, romantic lakes and homely places. With our excursion tips you can enjoy a round of nature in the Oberallgäu. DB... Click! Trip tips for particularly beautiful Bavarian photo locations. This extensive e-bike tour through nature, starting at the Altmühlsee, offers you many a cultural... The little town situated on the Upper Main river is the wicker capital of Germany. If you would... This bike tour takes you along the Main River into the Aisch Valley. Here you can expect numerous... Would you rather bask in the hot sun or cool off with a chilled beer? In Seeshaupt, you can have...
Share article

Email Copy link