Cheers! This year we are celebrating 500 years of the German Beer Purity Law. Reason enough to take a beer trip. From monasteries and breweries to Franconia's beer halls. What's the best way to do it? By rail of course.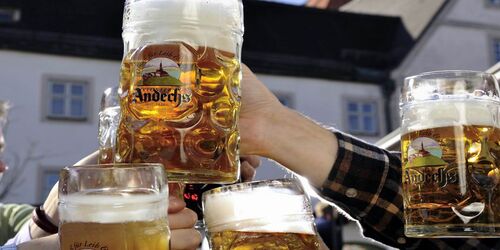 Beer at Andechs Monastery
Andechs Monastery with its bell tower is situated on the east bank of the Ammersee lake. Beer has been brewed here for more than half a millennium.
Discover destination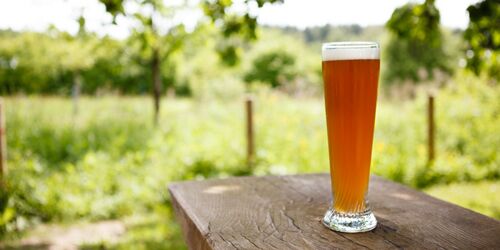 Taste Europe's best wheat beer in Aying in the brewery guesthouse
Bavarian beer culture and traditional values are nurtured at the Ayinger Brewery.
Discover destination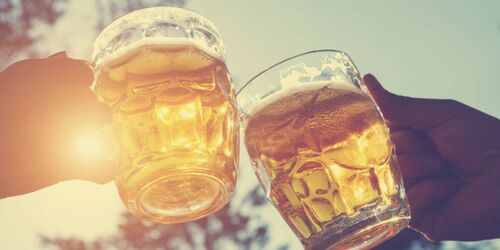 The oldest brewery: Weihenstephan in Freising
Weihenstephan is the oldest brewery in the world still running. On a tour you can dive into the history of the brewery, which spans nearly 1000 years.
Discover destination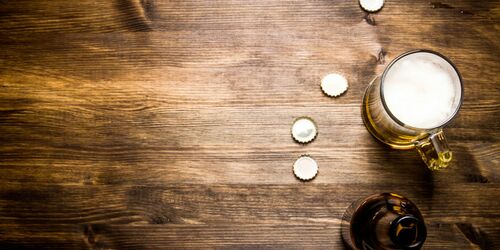 Munich – the beer metropolis
Examples of nice and traditional beer gardens include the one from the Paulaner brewery on Nockherberg hill.
Discover destination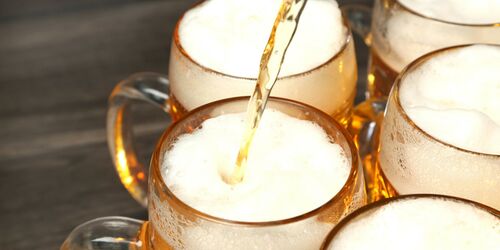 Experience beer history at the Kugler Alm beer garden in Oberhaching
The "Kugler Alm" beer garden has always been a popular trip destination for ramblers and cyclists.
Discover destination
Independence is simply fantastic. If you're not a fan of organised senior trips, it's very convenient and easy to visit the most beautiful... Take a journey through time and discover the most beautiful castles and palaces in Bavaria. Read the tips for excursions at DB Regio now! Your best friend is tying the knot soon? Your oldest mate is getting hitched shortly? It goes without saying that you have to organise them a party.  Five winter experiences that guarantee fun and action, even off the slopes. This natural spectacle is a real highlight in the Allgäu: the Buchenegg Waterfalls. In the new episode of "HIN & HÖREN", the Bavaria Podcast of DB... On a walk through the Kunstareal Munich, we follow in the footsteps of King Ludwig I and explore... Enjoy Franconian nature and lifestyle. The Altmühltal Panorama Trail spoils you on your hike with... More than 15 million years ago, a huge asteroid hit the earth and left behind one of the largest asteroid craters in the world: the Nördlinger Ries.... Beneath you, you'll see snow-covered forests and the idyllic Illertal valley. In front of you,... This hike will take you around multiple Franconian breweries, where you will also get to know the...
Share article

Email Copy link