Beer buddies often find it difficult to agree on where to go on their next trip in the region with the highest density of breweries. This is because every Upper Franconian knows another great beer from another great brewery. But be sure not to miss any of these: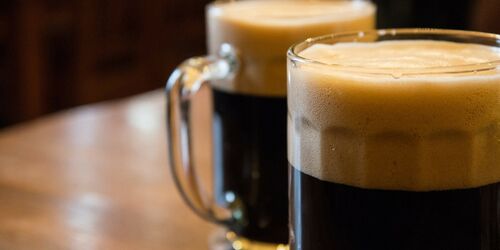 Let Bamberg treat you to a smoked beer
Bamberg smoked beer ("Rauchbier") is made using smoked malt, which gives it its characteristic aroma and reminds you a bit of smoked ham.
Discover destination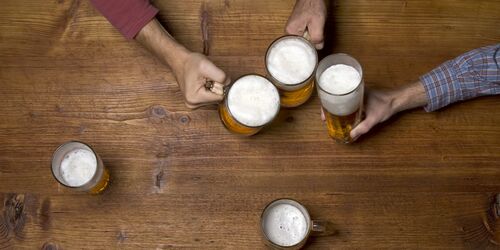 A "beer-ducation"
Kulmbach is home to the Bavarian Brewery Museum. This 3,000 square metre complex is a place where visitors can immerse themselves in the historical art of beer brewing.
Discover destination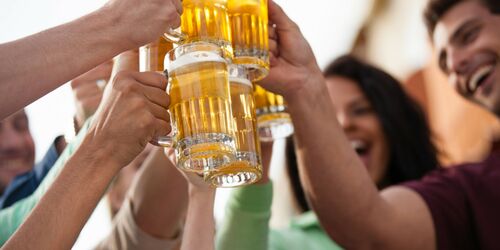 Discover Bayreuth with a brewer's drayman
Upper Franconia has introduced an experience that unites beer and education in perfect harmony. At Maisel's Brewery Museum in Bayreuth, you can go on a tour with a brewer's drayman.
Discover destination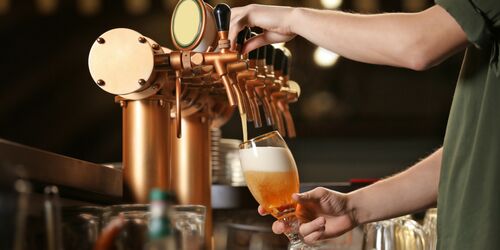 A beer indulgence in Lichtenfels brewery
"Nothelfer" (emergency helper) beer is brewed under the gaze of the "Basilica of the Fourteen Holy Helpers" and was named after the 14 saints who, in turn, gave this impressive pilgrimage church its name.
Discover destination
Located right beside the river Main, the old grain storage facility combines an industrial... Petting zoo for the kids, wellness for the parents, and the motto: "Happy children – rested... Just listen in - and discover the most beautiful sides of Bavaria. With our DB Regio Bayern Audio Guides, we take you to seven interactive excursion... When travelling with the whole family you need to be more generous when it comes to estimating times, which is why it's better to arrive at the... Even a simple stroll can be magical: dive into the world of fairy tales on the Schönwerth fairy... On a walk through the Kunstareal Munich, we follow in the footsteps of King Ludwig I and explore... Pitch in at the "Der kleine Bauernhof" farm – here is where all your "Little House on the... The whole world on a small scale: Here, young and old are whisked away on a journey through time... Explore the most beautiful corners of Bavaria with the Deutschland-Ticket! We have 5 destinations for you that should definitely be at the top of... "Nothelfer" (emergency helper) beer is brewed under the gaze of the "Basilica of the Fourteen Holy...
Share article

Email Copy link
Your bookmarks