Camping in Bavaria – the best sites if travelling by train
Travelling to the camp site by rail? No problem. Since you don't need to bring a tent or a caravan with you when visiting these camp sites. The best thing is that there's something for everyone on this list – from camping novices to experienced outdoor fans.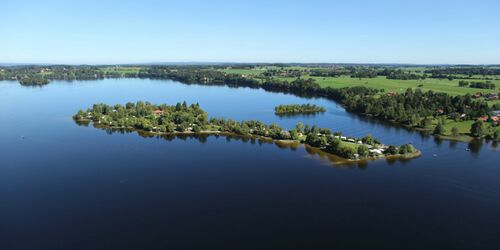 Camping on the island of Buchau: A paradise on Lake Staffelsee
No traffic noise, no caravans. Just water, trees and grass. The island of Buchau on Lake Staffelsee is a paradise for camping aficionados.
Discover destination
This island is ideal for those who don't want to have to decide between water and mountains. You can admire the Oberammergauer Alpen (Upper Ammergau Alps) whilst taking a dip in the lake.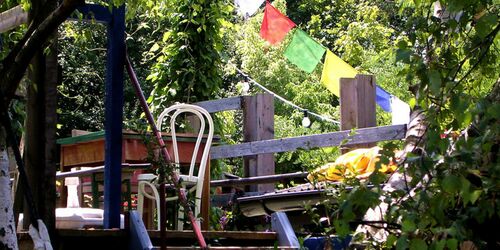 "The Tent" in Munich
Pyjama party in a huge tent: The Tent is not your average camp site, but actually a large tent with bunk beds and mats on the floor.
Discover destination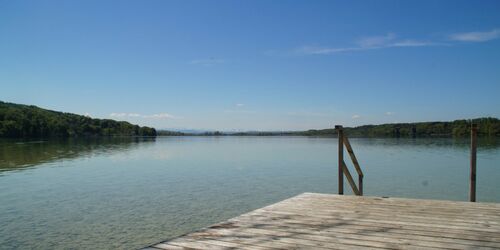 Camp site on Lake Pilsensee
Mountain views and (beer) culture: You don't need to bring your own tent when staying at this camp site.
Discover destination
You don't need to haul tents and the like here with you. You can rent everything right at the camp site and instead enjoy a relaxed journey through nature.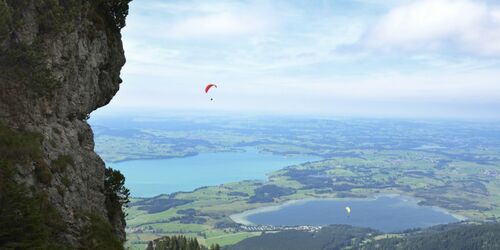 Camping at Lake Bannwaldsee in the Allgäu
The perfect combination: Find just the right spot at this camp site and you'll be able to see the two famous castles, Neuschwanstein and Hohenschwangau.
Discover destination
A barrel of laughs – you can rent camping barrels, caravans and holiday homes at the Camping Bannwaldsee camp site. So it's perfect for a pleasant arrival by rail.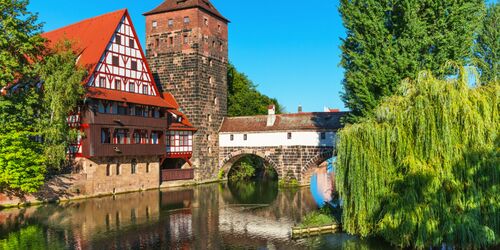 "Knaus Campingpark" in Nuremberg
Summer in the city: "Knaus Campingpark" is incredibly peaceful, despite being right in the middle of the city.
Discover destination
The location of Knaus Campingpark camp site could make even the highest quality hotels jealous. View of the Dutzendteich lake is included.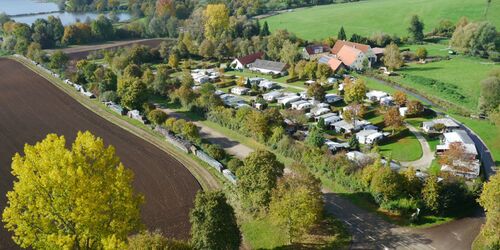 Camp site Hasenmühle in the Altmühl valley: The good life.
This place never wants for comfort, no matter the season. Campingplatz Hasenmühle is situated in the Altmühl valley, which makes it the ideal destination for hiking tours.
Discover destination
You can explore all of the Altmühltal valley from the Hasenmühle camp site.
You can find details on how to reach these locations in the individual trip pages.
Choosing the right mountaineering trail when you have children with you can be a challenge. The Ammergau Alps offer the right trail for children of... If you're getting off at Großhelfendorf it will take you less than a quarter of an hour to get... At the Opern- und Konzertakademie (opera and concert academy) at Schloss Henfenfeld castle near... There is a lot to discover when you are 2,244 metres above sea level. From the outside, the... Insider's tip for art enthusiasts: Villa Stuck was built by Franz von Stuck and is a successful... Walk in Franz Marc's footsteps: Kochel am See was both a retreat and a source of inspiration for... The Petersturm tower is the oldest parish church tower in Munich, and also one of the most popular... Located right beside the river Main, the old grain storage facility combines an industrial... Below the town hall, 15 gaol cells show what a 14th-century prison was like. In the Middle Ages,... Culture beneath Nuremberg Castle
Share article

Email Copy link
Your bookmarks