Time for a change of perspective – because Bavaria has plenty to offer under the surface as well. Children find trips underground particularly exciting. And the good thing for stressed adults – there's no more peaceful place than a cave in Bavaria.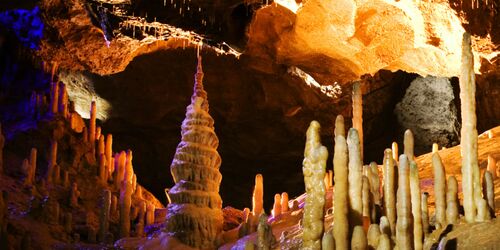 Teufelshöhle (Devil's Cave) in Pottenstein: An impressive feat of nature
There are more than 1,000 caves in Franconian Switzerland. The most well-known and most accessible is the "Teufelshöhle" (Devil's Cave) in Pottenstein, which is one of the most famous stalactite caves in Bavaria.
Discover destination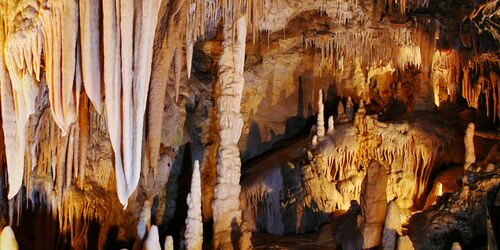 Maximilian Grotto in the "Veldenstein" region
The largest stalactite in Germany. You certainly won't want for things to see in the Maximilian Grotto, which consists of an intricate network of caves and tunnels.
Discover destination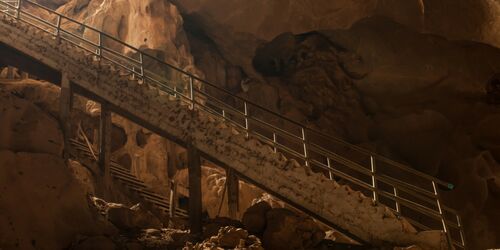 World of discovery on the Grünten in Burgberg in the Allgäu: Discover the world of mining
There is a long tradition of mining in the Allgäu. And for this reason an entire museum village has been dedicated to the "Erzgruben" (ore mines).
Discover destination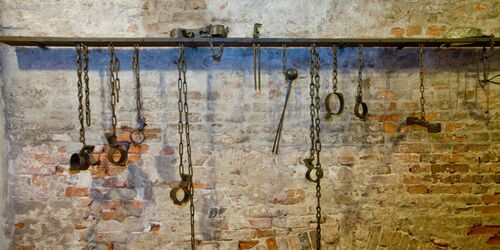 Nuremberg's underground prison cells and tunnels
Below the town hall, 15 gaol cells show what a 14th-century prison was like. In the Middle Ages, long underground passages hewn into the bedrock served as places to brew Nuremberg's beer.
Discover destination
Our insider's tip for picturesque railway journeys will lead you to three incredible destinations... During the Würzburg Residence Race in 2015, a record was set before the race had even begun. For... A view far and wide over the Franconian wine country – enjoy it at the "terroir f" lookout... "Nothelfer" (emergency helper) beer is brewed under the gaze of the "Basilica of the Fourteen Holy... Next stop: speechless! The tour to the beautiful Guggersee lake in Bavaria, which is classified as... For traditionalists: master butcher and chef Norbert Wittmann founded the Weißwurst-Akademie... Lift some weight off your shoulders: Relax in an open-air, salt-water floating pool, right in the... If you're looking for adventure, then canyoning in the Starzlach Gorge is just the thing for you!... From the Inn Valley to Oberammergau - these five tours should definitely be on your list for 2022. Not scared of heights? Then please read on. Here are five trip tips for those who have set their sights high when travelling by rail. 
Share article

Email Copy link
Your bookmarks