The real Bavaria is more than simply dancing on the tables at Oktoberfest and men in lederhosen. Crafts, music, local dress – centuries-old traditions are upheld in Bavaria. If you're interested, you shouldn't miss out on the chance to experience these six traditions: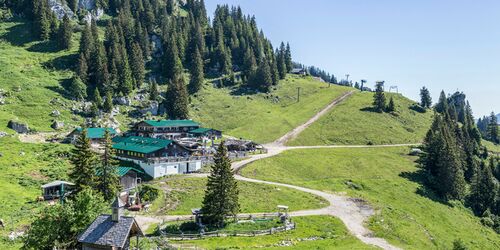 Yodelling workshop on an Alpine pasture
Even if you can't sing, the maestro will promise to teach you to "yodel from the heart" in his workshops.
Discover destination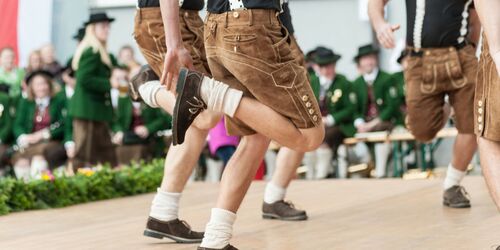 "Schuhplattler" folk dancing in Munich
If you're already equipped with Lederhosen and strong calves, then you're ready for a "Schuhplattler" dance class at "Almrausch-Stamm" in Munich.
Discover destination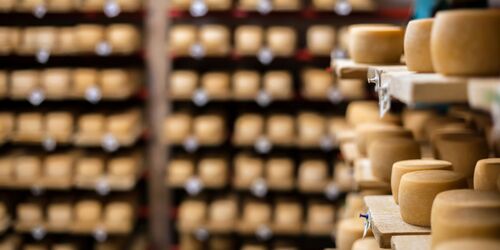 "Sennerei Lehern": Alpine dairy farm
Take a trip to the "Sennerei Lehern" showroom and watch cheese-making experts at work as they create different specialities from the Allgäu region.
Discover destination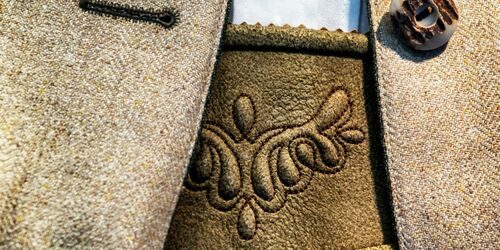 Costume Museum in Holzhausen
Visit the Costume Museum in Holzhausen and find out what a real Bavarian costume ("Tracht") looks like and how it has developed over the years.
Discover destination
Important fact: When you go for a drink in one of the many beer cellars in Franconia, you don't go... The Roman museum was built on the foundations of Kastell Boiotro castle. Films and light... On this somewhat more challenging tour through enchanting river landscapes, everything revolves... Nature, culture yes. But cure? Yes, cure - because on the route there is a facility for Kneipp... Discover the hidden gem of Bavaria - Miltenberg - by train. From magnificent medieval buildings to... Here, your healthy get-away doesn't end after class. Ansbach is nestled in peaceful nature, with rivulets and streams flowing through it. Tranquil... Relaxation, water sports action or alpine panorama: the diversity of Bavaria's dreamlike lake landscape is guaranteed to awaken your desire for... Where there are mountains, there is also water. This tour is richly blessed with both. Not far from... In our latest episode Unboxing Bavaria, discover the lovingly run farm "Rosa Kuh" in Obermichelbach and enjoy fresh, regional dairy products directly...
Share article

Email Copy link