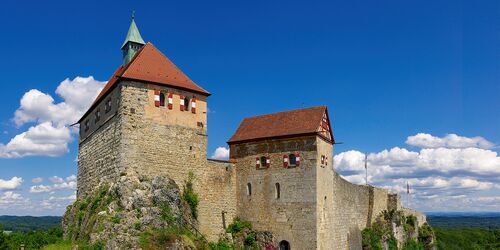 Mysterious forests, mighty rocks and scary caves: We whisk you away to the Nuremberg region in the new episode of "HIN & HÖREN," the Bavaria podcast from DB Regio Bayern. The highlight of the hike, which starts from the village of Etzelwang: the ruined castle of Rupprechtstein. Listen now:
Subscribe to the podcast now on Spotify, Apple Podcasts, Google Podcasts or click on the subscribe button of the podcast clients and never miss a new episode.
On an adventure tour through Bavaria
From a fortress that is considered indestructible to a canyon that has its origins in the Ice Age: Bavaria has plenty of adventures to offer that are perfect for a day trip. We have compiled our tips for more adventure trips here: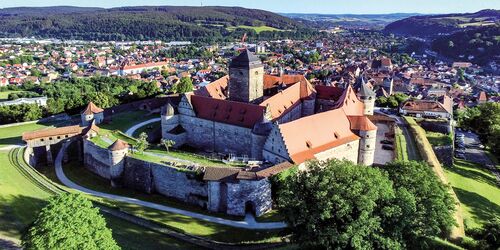 Historical journey through time at Rosenberg Fortress in Kronach
Insider tip for architecture and art lovers: The Rosenberg Fortress in Kronach takes you back to times long past above the roofs of the historic half-timbered town.
Discover destination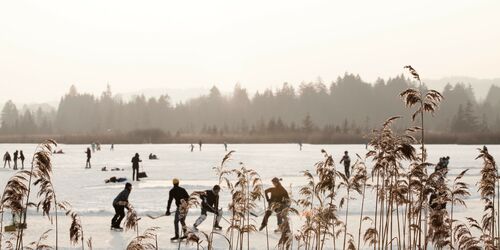 Rambling in the Maisinger Canyon near Starnberg
Traces from the ice age: To the south-west of Starnberg lies the Maisinger Canyon, eroded by the last ice age.
Discover destination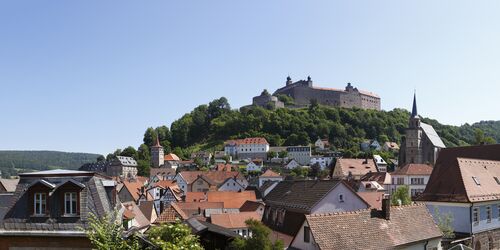 Plassenburg castle: A foray through the history of Kulmbach
Plassenburg castle is nearly 900 years old and was once the centre of power of the House of Hohenzollern. But today, within its walls you'll find four museums dedicated to the life and military of that era.
Discover destination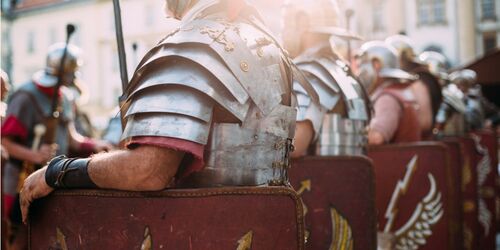 The Roman stronghold in Weißenburg
Due to its location right by the limes, the little Middle Franconian town of Weißenburg became a true Roman stronghold.
Discover destination
Share article

Email Copy link