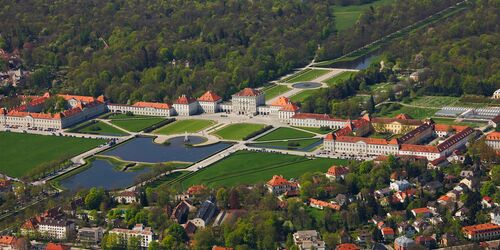 Join us in DB Regio Bayern's "Hin & Hören" podcast as we explore Nymphenburg Palace and discover the small pleasure palaces and the beautifully landscaped palace park. We walk to the Amalienburg with its silvery stuccowork and past the Mittelkanal, where in summer you can sail across the canal in a Venetian gondola. At the Pagoda Castle we dive into an oriental fantasy world before having tea in the castle café to finish the tour.
Tip: You can also get off at the S-Bahn stop Laim. From there it is only about 500 hundred meters to one of the side entrances of the Nymphenburg Palace Park. To do this, simply turn left in the underpass in the direction of Wotanstrasse, take the next left into Margarethe-Danzi-Str. and then keep going straight until the entrance to the Schlosspark is directly in front of you. Now you can experience the tour from our podcast virtually "backwards".
Listen to it now:
Subscribe to the podcast now on Spotify , Apple Podcasts , Google Podcasts or click on the subscribe button of the podcast clients and never miss a new episode.
Explore castle parks in Bavaria!
Nymphenburg Palace is just one of many royal residences in Bavaria! Discover, for example, the Dachau Palace Park or the Hofgarten Cathedral in Augsburg. Get inspired now: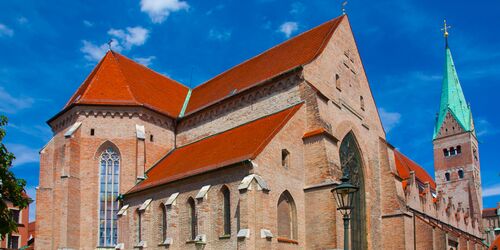 Augsburg cathedral and the Hofgarten park
Art history, stained glass and a gorgeous garden: there's so much to see in Augsburg's cathedral and adjacent Hofgarten park.
Discover destination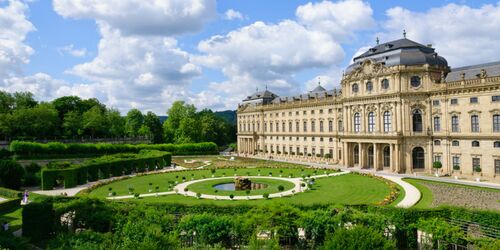 A hat-trick of records: The Würzburg Residence Race
During the Würzburg Residence Race in 2015, a record was set before the race had even begun. For the first time ever, more than 8,000 runners took their marks at the starting line.
Discover destination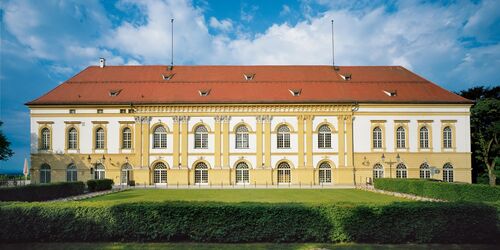 Exquisite gardens at Dachau Castle
As you wander through the picturesque gardens at Dachau Castle on a beautiful summer's day, you may happen to pass by a number of wedding photo shoots.
Discover destination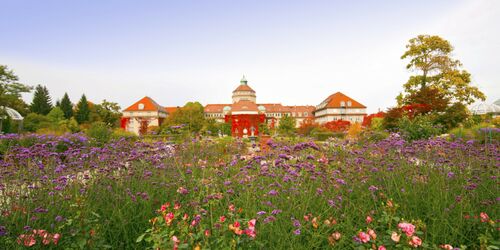 the Munich Botanical Garden
Would you like to immerse yourself in an exotic floral fantasy in the middle of the city? You can do this in the Munich Botanical Garden.
Discover destination
Share article

Email Copy link