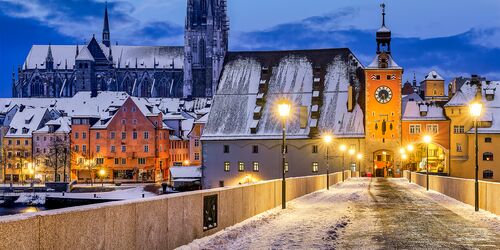 The Bavaria Podcast
Hin & Hören: Medieval in Regensburg
Art-historical buildings for that special flair: In this episode of Hin & Hören, the DB Regio Bayern podcast, you will experience the Middle Ages of the Upper Palatinate with its most beautiful facets. Listen in now and get to know Regensburg from another side.
The old town of the Upper Palatinate capital brings the Middle Ages to life. Historic buildings such as the Stone Bridge, St. Peter's Cathedral or the entire Stadtamhof district are impressive sights! In this episode of Hin & Hören, the Bavaria podcast of DB Regio, we would like to give you a taste for a historical experience in the Upper Palatinate.
Subscribe to the podcast now on Spotify, Apple Podcasts, Google Podcasts or click on the subscribe button of the podcast clients and never miss a new episode.
Bavaria and its medieval charm
Many towns in Bavaria are very famous because of their history and offer many visitors a great excursion experience. Come with us on a discovery tour through Bavaria. Discover here: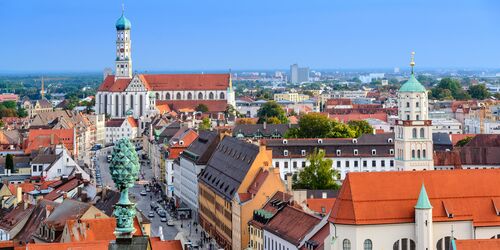 Seeing the sights of Augsburg
A visit to Bavaria's third-largest city is like travelling back in time to the Renaissance, largely thanks to the work of master builder Elias Holl. Inspired by his travels in Italy, he turned Augsburg into a northern outpost of Italian architecture. Explore the sights of Augsburg and enjoy an unforgettable day in this city of a hundred faces.
Discover destination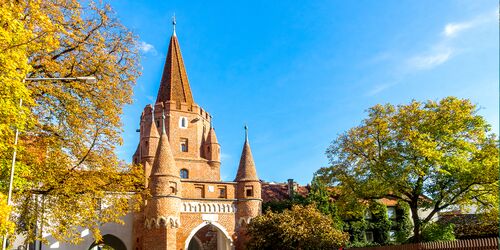 Ingolstadt: a historic treasure in the heart of Bavaria
There's nowhere quite like Ingolstadt, where culture and history stretching back over 1,000 years are set against the backdrop of the Danube. Bavaria's fifth-largest city can be easily reached by train and explored in a day.
Discover destination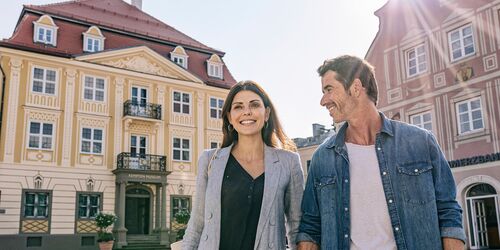 Kempten's sights: Historical tour of the "Metropolis of the Allgäu
Walk in the historical footsteps of over 2,000 years in Kempten, one of the most beautiful places in Bavaria. The Allgäu metropolis is one of the oldest towns in Germany. The small town in Bavaria impresses with award-winning culture, lovingly designed green spaces and the largest shopping centre in the Allgäu.
Discover destination
Share article

Email Copy link