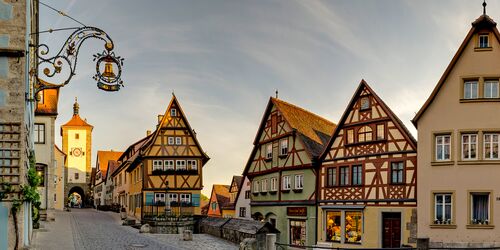 Get inspired - Hin & Hören, the DB Regio Bayern podcast, takes you to the beautiful old town of Rothenburg with its picturesque half-timbered houses, charming alleys and famous photo spots. Make yourself comfortable and let Rothenburg ob der Tauber enchant you:
Subscribe to the podcast now on Spotify , Apple Podcasts , Google Podcasts or click on the subscribe button of the podcast clients and never miss a new episode.
Cobblestones, old half-timbered houses and small alleys: Bavaria has the most beautiful old towns, which invite you to stroll and spread medieval flair.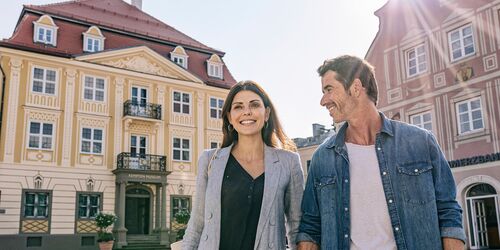 Kempten's sights: Historical tour of the "Metropolis of the Allgäu
Walk in the historical footsteps of over 2,000 years in Kempten, one of the most beautiful places in Bavaria. The Allgäu metropolis is one of the oldest towns in Germany. The small town in Bavaria impresses with award-winning culture, lovingly designed green spaces and the largest shopping centre in the Allgäu.
Discover destination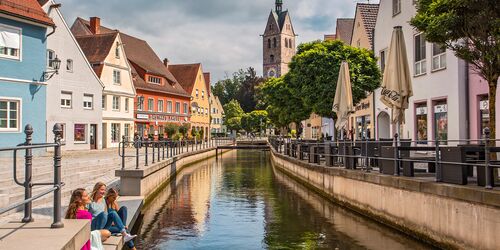 Memmingen's sights: Medieval flair in Unterallgäu
Memmingen's medieval townscape on the edge of the Allgäu is fascinating with its well-preserved historical buildings, magnificent house facades and the town stream. Even human rights were invented here.
Discover destination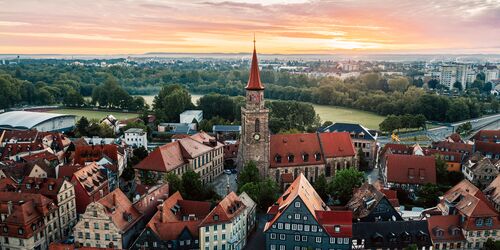 Explore the sights in Fürth: Your day trip to the charming Franconian beauty
Fürth can not only call itself "the city with the highest density of monuments in Bavaria", it even exudes Italian flair around the town hall square. Would you like to know why? Come with us on a day trip to the charming Franconian city of Fürth and discover its most beautiful corners.
Discover destination
Share article

Email Copy link