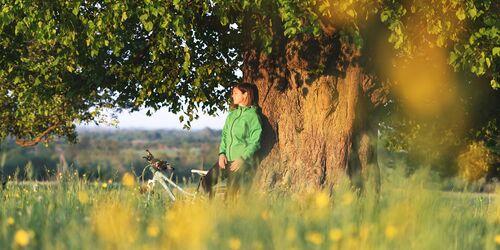 The Bavaria Podcast
Hin & Hören: Magic on the Wittelsbacher Höhe
Relaxing through the Allgäu: On the Wittelsbacher Höhe near Sonthofen, you can slow down perfectly with a view of the Oberstdorf mountains. In the new episode of "HIN & HÖREN", the Bavarian podcast of DB Regio Bayern, we take you with us!
On a relaxing hiking tour through the Allgäu region
Take a deep breath and leave everyday life behind: on the Wittelsbacher Höhe near Sonthofen, you can perfectly decelerate with a breathtaking view of the Allgäu Alps. The destination of the relaxing hiking tour is Lake Sonthofen. Listen now:
Subscribe to the podcast now on Spotify, Apple Podcasts, Google Podcasts or click on the subscribe button of the podcast clients and never miss a new episode.
Relaxation and recreation in Bavaria
Switch off and relax: Bavaria has numerous destinations to offer, where you can enjoy nature and thus quickly leave everyday life behind. For example, on a relaxing excursion to the Schlossbachklamm gorge, where you hike through fairytale gorges, or a tour of the Dillberg mountain, which offers a panoramic view of the Nuremberg region. Discover now!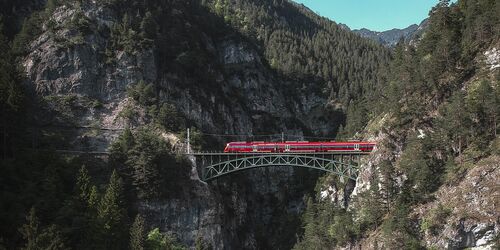 Schlossbachklamm: Varied family hike through the Inn Valley
The Schlossbachklamm hike is a relaxing excursion in the Inntal region and has a lot to offer for nature lovers and bee conservationists. With the Regio-Ticket Werdenfels/ + Innsbruck of the Deutsche Bahn you can travel comfortably and at a family-friendly price.
Discover destination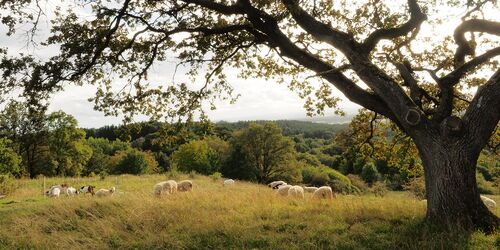 Dillberg: Hiking with excellent views
Idea for a day trip with a change of air: the Dillberg. Enjoy the view of the Nuremberg region on the border between Upper Palatinate and Franconia!
Discover destination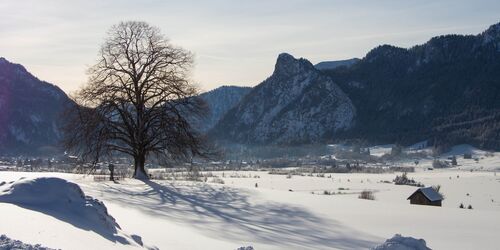 Altherrenweg: A pathway for elderly men? Not at all!
Altherrenweg literally means "old men's path", but with forest streams and wooden sculptures, the hiking trail offers a great experience for walkers of all ages.
Discover destination
Share article

Email Copy link