Not all ice cream is created equal. Thanks to its proximity to Italy, Bavaria has become a centre for ice cream culture. Very special refreshments await you in these Bavarian ice cream parlours.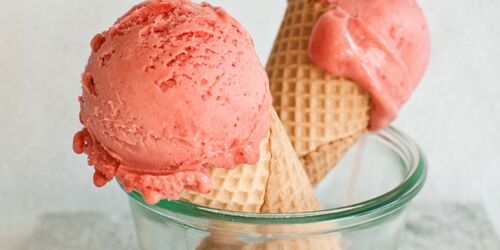 Your 12-stop ticket to ice cream bliss: The "True&12" ice-cream parlour in Munich
True&12 in Munich always serve twelve different flavours of ice-cream. Sometimes, if you're lucky, you can even watch from behind a glass pane as the owner makes the ice cream in the back of the shop.
Discover destination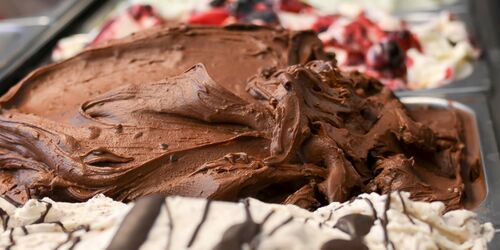 Scoops all round: Cool off at "Stenz" ice cream café in Regensburg
It's a rare occasion when you won't see queues outside of Stenz ice cream parlour in Regensburg old town. The ice cream is completely home-made and can be served with numerous toppings. And the flavours are extremely varied.
Discover destination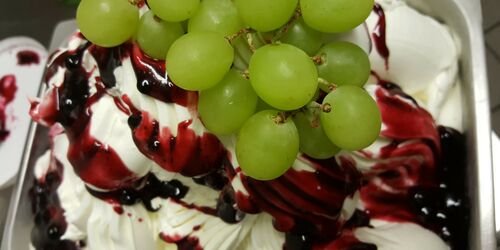 Frozen creations: "Opera" ice cream café in Bayreuth
The Bayreuth ice cream paradise "Opera" is just an eight-minute walk from the station. The café still uses traditional Italian ice cream churning methods.
Discover destination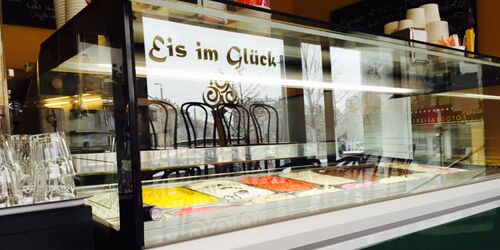 From lottery shop to one of the most attractive ice cream cafés in Nuremberg: "Das Eis im Glück"
Ice cream café "Das Eis im Glück", located in the Johannis quarter of Nuremberg, was once a shop that sold lottery tickets. These days, however, it is scrumptious scoops of ice cream that are handed to you from across the counter – in both unusual as well as the usual flavours.
Discover destination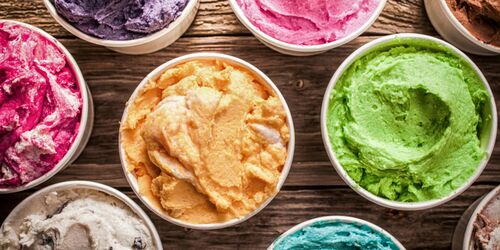 Frozen indulgence near the station: Ice cream café "Dall'Asta" in Ulm
Ice cream café "Dall'Asta" in Ulm is the perfect place for a refreshing break. After all, it's only a five-minute walk from Ulm main station.
Discover destination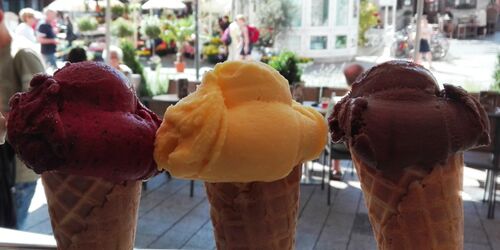 N"ice" work: Ice cream from "Benito" in Würzburg
Where tradition meets modernity: Ice cream café "Benito" in Würzburg has been around for 84 years, and is currently being run by the fourth generation in the family.
Discover destination
The Great Alpsee Circuit around the largest natural lake in the Upper Allgäu is the perfect hiking... From Burghausen, head south along the Salzach valley to Tittmoning. Here, not only a picturesque... Sportland Erlangen leisure centre is a five-minute walk away from the station. How about a quick... Walking through the old town of Rothenburg ob der Tauber is like travelling back in time. Even... The dream of flying: balloon rides over Bavaria. No other way of getting a view of Bavaria's most... Calling all bird lovers and friends of the forest: Take a walk through the nature reserve... Anna, Tim and Max have known each other since kindergarten. Now they regularly tour their home state of Bavaria together by train. When their trip is... A leaning tower, the supposed tomb of Dracula and a bulging picnic basket await you on this magical... Independence is simply fantastic. If you're not a fan of organised senior trips, it's very convenient and easy to visit the most beautiful... Memmingen's medieval townscape on the edge of the Allgäu is fascinating with its well-preserved...
Share article

Email Copy link
Your bookmarks