More variety, new sporting challenges and sampling a bit of culture and country air on the side – this is what jogging routes around the railway stations have to offer.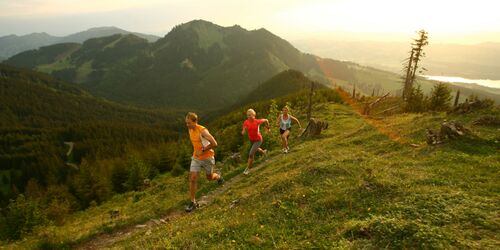 Running arena in the Allgäu: Effective training guaranteed
From the training support and bespoke running programme through to equipment consultation – the running arena in the Allgäu has all the expertise you need.
Discover destination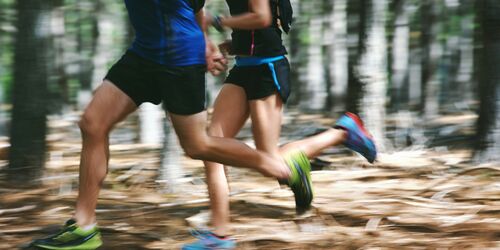 The Frankenweg: the most fascinating route in the region
Just follow the red signposts. That's all you have to do if you're venturing off along the "Frankenweg". The 500-kilometre route stretches from the Franconian Forest to the Altmühl valley.
Discover destination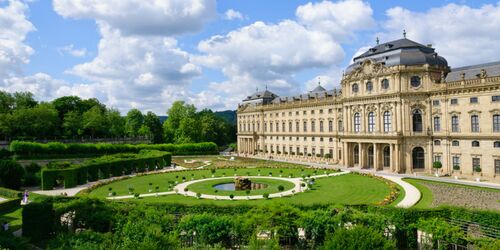 A hat-trick of records: The Würzburg Residence Race
During the Würzburg Residence Race in 2015, a record was set before the race had even begun. For the first time ever, more than 8,000 runners took their marks at the starting line.
Discover destination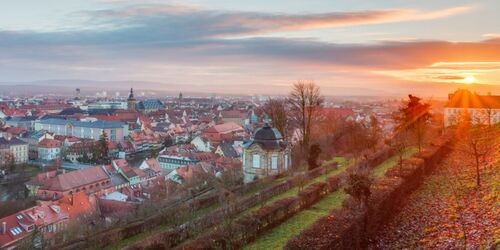 The Bamberg World Heritage Race: gain your spiritual strength
Bamberg. A town often referred to as "Franconian Rome". The alias has its origins in the seven hills that rise up above the river. And it is across these slopes that runners taking part in the Bamberg World Heritage Race jog and sprint.
Discover destination
Take a trip to the "Sennerei Lehern" showroom and watch cheese-making experts at work as they... At the "Gruseldinner" (spooky dinner) at Haus Heuport in Regensburg, you may struggle to... If you're looking for a guided tour that is in no way boring, you should book a night-time tour... Are all farmers in the east of Bavaria gloomy? The name of this sausage speciality sounds... On this hiking excursion to Karlstadt, you will first explore the old town before passing through a... Take a ride on the "Flying Fox" zip line in Munich or Garmisch-Partenkirchen and soar across the... Even when he was a kid, Max was mad about caves and dinosaurs. When his oldest friends Anna and Tim come to visit, it's no surprise that they want to... Would you like to explore the pilgrimage route in Bavaria? We recommend short pilgrimage routes... Architectural highlights that feature more than pretty walls and sophisticated floor plans – six trip tips (not just) for architecture aficionados. If at heart you've always been a cool surfer girl or brawny beach boy, you can let it shine in...
Share article

Email Copy link
Your bookmarks