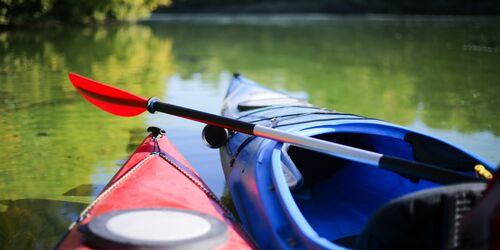 Fancy cooling off? You don't have to go to the sea to do that. Bavaria has plenty to offer in terms of refreshing places to visit – wind surfing, stand-up padding or a quaint raft trip.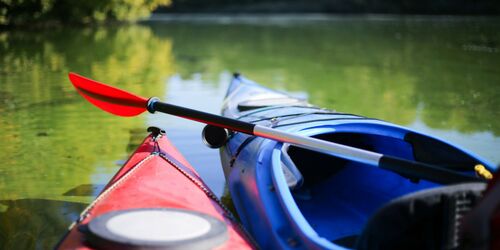 Paddling down the Pegnitz is for the mind and soul
Paddle down the Pegnitz in a canoe or kayak. On the Pegnitz you can paddle for miles and miles through undisturbed nature.
Discover destination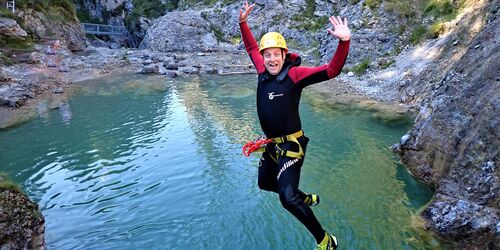 On an adventure tour in Tyrol's wild water
Just a few minutes from Reutte train station, off you go on a wet adventure you won't soon forget.
Discover destination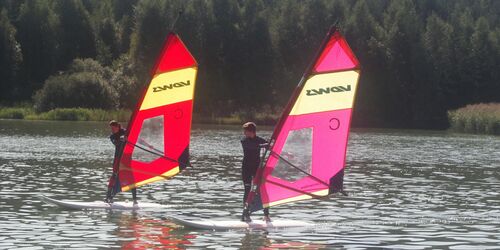 Watersports on Lake Brombach
Whether you're windsurfing or kiting, the force of the wind will see you tear across the largest reservoir in the Franconian Lake District. On the other hand, if you prefer something a little more relaxing, you can explore the region with stand-up paddling (SUP) or a kayak.
Discover destination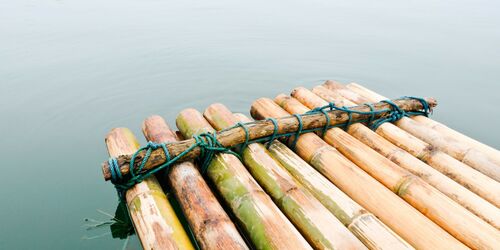 Raft trip on the Isar
Sit back and relax: If you prefer something a little calmer, you can book a raft trip with Heiner Thalmayer.
Discover destination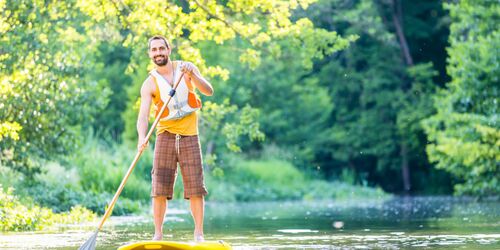 Stand-up paddling in the middle of Nuremberg
Stand-up paddling (or SUP) is fun and incidentally tones your whole body. In the Nuremberg district of Mühlhof you can either hire a board or buy one.
Discover destination
Far and wide there's no sea in sight – and yet you still want to feel as if you were at a beach paradise? No problem in Bavaria. You can take a dip... The Air Museum in Engelsburg castle in Amberg features air that you can hear, see and touch, spread... Drink a glass of wine on the Old Main Bridge, admire your reflection in the palace's imperial hall... Meadows, fields, lakes, rolling hills, shady forest, fairytale rocks and panoramic views down to... Immerse yourself in a journey back in time and discover the traces of medieval history which can still be found in many places in Bavaria, even today. A visit to the Hainbadestelle Lido in the Luisenhain Park in Bamberg has become a tradition. On hot... This tour through an open, gently undulating landscape takes you along the edge of two nature... Anna knows Bavaria's capital like the back of her hand. Adventures, cultural experiences or a day in the great outdoors: when Anna's friends Tim and... Creepy in Ingolstadt: Did you know that a world-famous monster has its origins in Upper Bavaria? In the new episode of our podcast "Hin & Hören" we... Go on a voyage of discovery through the historic town of Amberg - the former capital of the Upper...
Share article

Email Copy link