It doesn't always have to be football or tennis – everyone that likes trying something new (and looking really cool in the process) when it comes to sport will be in their element with these trips.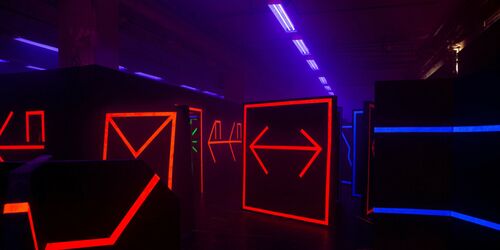 Science fiction: Laser Quest in Würzburg
Ever wished that you could beam yourself into a video game? Well then, get yourself down to the Laser Quest arena in Würzburg! The arena is not too far from the station.
Discover destination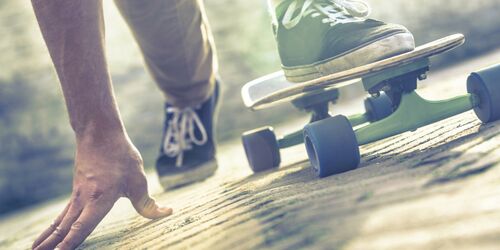 Go skating in Upper Bavaria
In the "Skatepark Holzkirchen" you can show off your new tricks under the open sky.
Discover destination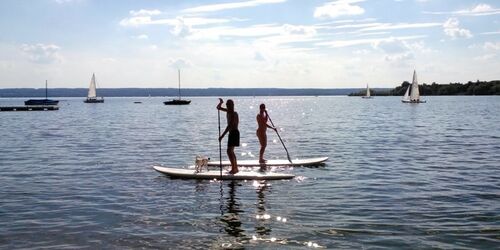 Surfing and stand-up paddling on Lake Ammer
If at heart you've always been a cool surfer girl or brawny beach boy, you can let it shine in Herrsching am Ammersee.
Discover destination
In the new episode of our podcast "Hin & Hören" we take you to the oldest social village in the world: the idyllic Fuggerei in Augsburg. In the north of Bavaria, the pilgrimage route runs from Hof to Nuremberg. For train travellers... The yoga retreat house "Yoga Vidya Ashram Allgäu" is situated at an altitude of 960 metres and... Fancy dangling off a wall? With an area of 2,000 square metres, E4 in Nuremberg is one of the... Travelling with children can really test your nerves sometimes. With our tips, your trip will be fun and stress free for all those involved. These tips for hikes are perfect if you want to see a very special side of Bavaria's winter forests. This railway track winds its way through the foothills of the Alps, past a glorious panoramic... Do you want a taste of the Caribbean on your day at the thermal bath? The palms and azure water at... If you want your city break to combine style and flavour, the barrel-filled cellar of Würzburg's... Whether you're looking for an unusual souvenir or are wanting to let your creative juices flow and design something yourself – these four places...
Share article

Email Copy link