When the sun comes out at the weekend, Bavarians travel out from the city to the region's rivers and lakes. And spend much of their time in traffic on their way there. You're much better off travelling by rail. Here are 5 tips for boat outings in areas ranging from Franconia to Upper Bavaria.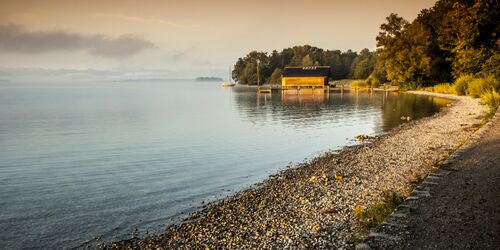 Boat ride on Starnberger See lake
The majestic round trip takes you past the chic properties by the bank, Possenhofen Castle (also known as the "Sisi castle") and more.
Discover destination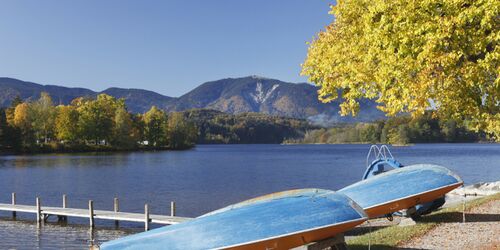 Boat ride on Staffelsee lake
Perhaps taking a trip on the lake on the MS Seehausen will make you want to take a dip?
Discover destination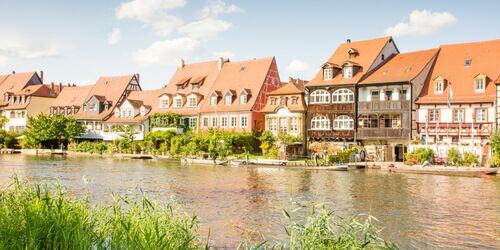 On the bank of the river Regnitz in Bamberg
In Bamberg, city of emperors and bishops, the idyllic bank of the river Regnitz takes visitors on an architectural journey through time.
Discover destination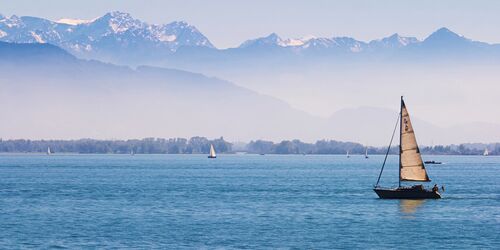 Round trips in the border triangle at Lake Constance
At Lake Constance in the border triangle, seafaring hearts beat faster: between Bregenz in Austria and Constance in Germany, the other shore cannot even be guessed at, even with the best distant views. Nothing but blue water and white sails as far as the eye can see.
Discover destination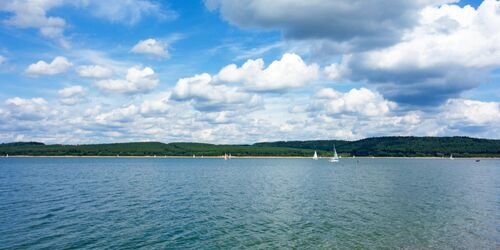 Exploring the Franconian Lake District with the MS Brombachsee
Exploration tour with the Brombachsee. Set sail on the MS Brombachsee trimaran and get to know the south of central Franconia from the lake.
Discover destination
There is a corner of central Augsburg that's like a little town of its own, and with a history to... Slow speed ahead! Take a ride in a Zeppelin balloon and you'll get more than just a sightseeing... Colourful mountain pastures and fresh mountain air – there's no better way to welcome in spring. There are more than 1,000 caves in Franconian Switzerland. The most well-known and most accessible... When it comes to climbing and bouldering, concentration plays an important role alongside strength and technique. This is why these types of sports... Whether you're looking for an unusual souvenir or are wanting to let your creative juices flow and design something yourself – these four places... Hike along the ridges above the Retztal valley from the pilgrimage town of Retzbach to... A floating steel X in the cliffs: this is the AlpspiX viewing platform, which is located directly... Hiking through the Allgäu, following in Frankenstein's footsteps in Ingolstadt or discovering Bavaria's only lighthouse: The podcast from DB Regio... This hiking tour through the Birglang leads you uphill and downhill through fabulous sceneries with...
Share article

Email Copy link
Your bookmarks