When the sun comes out at the weekend, Bavarians travel out from the city to the region's rivers and lakes. And spend much of their time in traffic on their way there. You're much better off travelling by rail. Here are 5 tips for boat outings in areas ranging from Franconia to Upper Bavaria.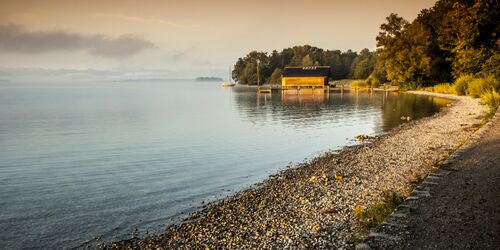 Boat ride on Starnberger See lake
The majestic round trip takes you past the chic properties by the bank, Possenhofen Castle (also known as the "Sisi castle") and more.
Discover destination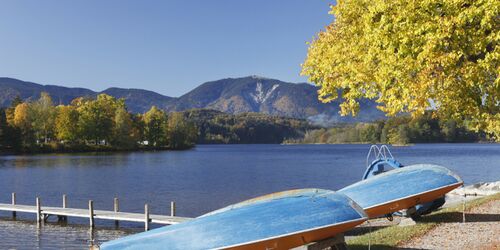 Boat ride on Staffelsee lake
Perhaps taking a trip on the lake on the MS Seehausen will make you want to take a dip?
Discover destination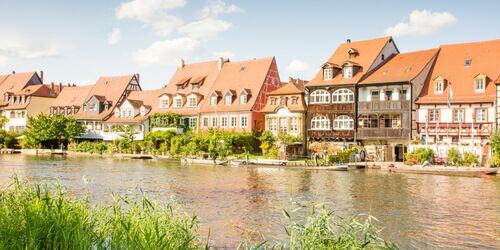 On the bank of the river Regnitz in Bamberg
In Bamberg, city of emperors and bishops, the idyllic bank of the river Regnitz takes visitors on an architectural journey through time.
Discover destination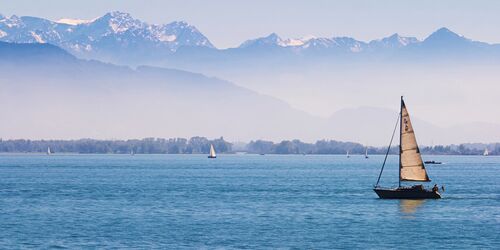 Round trips in the border triangle at Lake Constance
At Lake Constance in the border triangle, seafaring hearts beat faster: between Bregenz in Austria and Constance in Germany, the other shore cannot even be guessed at, even with the best distant views. Nothing but blue water and white sails as far as the eye can see.
Discover destination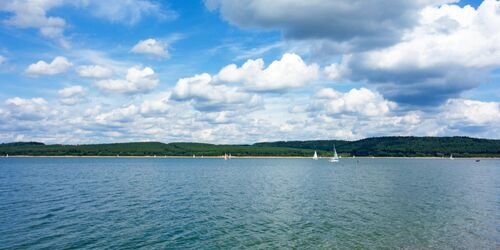 Exploring the Franconian Lake District with the MS Brombachsee
Exploration tour with the Brombachsee. Set sail on the MS Brombachsee trimaran and get to know the south of central Franconia from the lake.
Discover destination
There's always something new to know – for example, that learning can be really fun. In the new episode of our podcast "Hin & Hören" we take you to spectacular wine cellars in Würzburg and show you where you can enjoy a glass of... Anna, Tim and Max have known each other since kindergarten. Now they regularly tour their home state of Bavaria together by train. When their trip is... Not scared of heights? Then please read on. Here are five trip tips for those who have set their sights high when travelling by rail.  As free as a bird: Book a tandem flight over the Blomberg and just relax while your experienced... In the new episode of our podcast "Hin & Hören" we take you to the oldest social village in the world: the idyllic Fuggerei in Augsburg. A royal lifestyle in the heart of northern Bavaria: Coburg in Upper Franconia is the right place... The largest stalactite in Germany. You certainly won't want for things to see in the Maximilian... Time for a change of perspective – because Bavaria has plenty to offer under the surface as well. The loipe from Unterammergau to Oberammergau is ideal for the whole family. It has a distance of...
Share article

Email Copy link
Your bookmarks