Next stop: architectural highlight. Whether they are a spectacular centrepiece of the city or a rural gem – these Bavarian stations are more than just a starting point for your journey. They are worth a visit in themselves.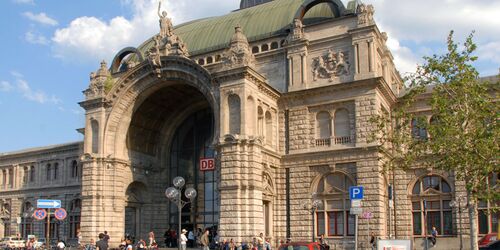 Nuremberg main station
One of the most attractive major railway stations in Germany.
Discover destination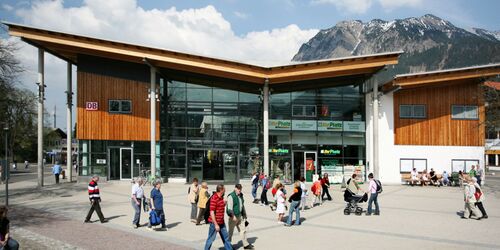 Oberstdorf station
The station in this market town links the past with the present
Discover destination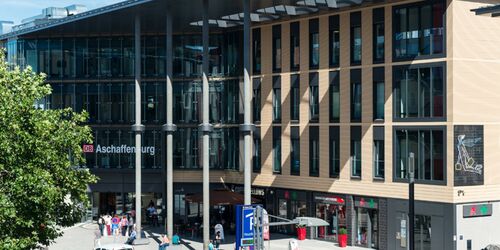 Aschaffenburg station
Since 2012, Aschaffenburg main station has been graced with the title of "Station of the Year".
Discover destination
The river Regen is the second-longest river in the Upper Palatinate, and for visitors in... Garmisch-Partenkirchen is the perfect place for anyone who wants to rise above it all, but in a... The Alter Simpl restaurant in Erlangen is right near the station and has a menu that boasts... The Himalayas are in Bavaria: that's the name of the 15-metre-high course for experienced climbers... At the "Gruseldinner" (spooky dinner) at Haus Heuport in Regensburg, you may struggle to... Spectacular and blissfully convenient: The "Altmühltalweg" that runs between Pappenheim and... Faster, quieter and absolutely no exhaust fumes: Once you've had a taste of driving an electric... The 4-star wellness hotel Antoniushof in Ruhstorf promises big things. The new word on the block is... This railway track winds its way through the foothills of the Alps, past a glorious panoramic... A hint of Alsace is just a short train trip away: simply visit Bamberg. The town in northern...
Share article

Email Copy link
Your bookmarks