Next stop: architectural highlight. Whether they are a spectacular centrepiece of the city or a rural gem – these Bavarian stations are more than just a starting point for your journey. They are worth a visit in themselves.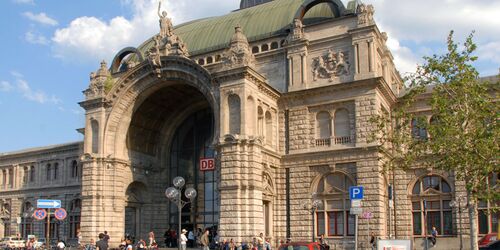 Nuremberg main station
One of the most attractive major railway stations in Germany.
Discover destination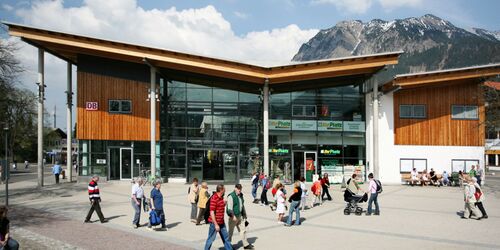 Oberstdorf station
The station in this market town links the past with the present
Discover destination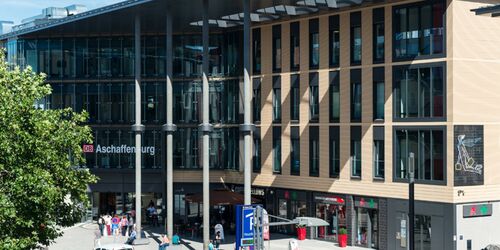 Aschaffenburg station
Since 2012, Aschaffenburg main station has been graced with the title of "Station of the Year".
Discover destination
Climb aboard in Mittenwald, and ten minutes later, you'll emerge into another world – 1,311... Be it books, theatre or museums, Tim could never get enough of stories and history even when he was a child. Today, he brings his childhood friends... People on a night out gather in front of the popular Arkadas Döner kebab shop late into the night. You may be awoken by the cockerel, but you won't find any cows or horses here. Perfect for connoisseurs! This bike tour takes you through the meadows and lakes, past the... The Karwendelbahn cablecar at Mittenwald only needs a few minutes to whisk visitors from an... Do you like the mystery of the forest and the diversity of nature? Then this railway traveller's... The perfect destinations for a day trip in Bavaria are often just a train ride away. So why not grab your favourite people and set off on a... The Untreusee lake in the Upper Franconian town of Hof offers exciting action for the whole family... Bamberg is famous for its horticulture. Dive into the life and work of gardeners and wine makers...
Share article

Email Copy link
Your bookmarks