You don't have to make it all the way to Santiago de Compostela – these legs of the Bavarian pilgrimage route are perfect for a day's hike. Great spiritual enlightenment may then not be waiting for you at the end – but a relaxing day can also be something heavenly.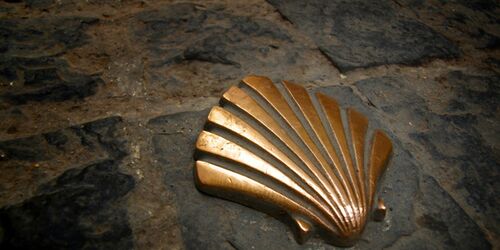 Pilgrimage route – from Hof to Nuremberg
In the north of Bavaria, the pilgrimage route runs from Hof to Nuremberg. For train travellers there are two legs that we especially recommend.
Discover destination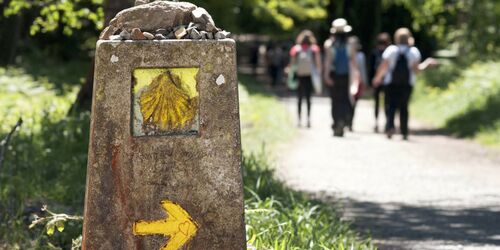 Pilgrimage route – from Aschaffenburg to Colmar
If you want to experience a pilgrimage route while only taking a short hike, you should set out from Aschaffenburg. It leads all the way to Colmar in two legs.
Discover destination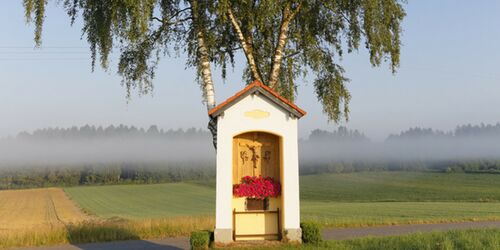 Short pilgrimage routes through Bavaria
Would you like to explore the pilgrimage route in Bavaria? We recommend short pilgrimage routes which go through the region.
Discover destination
A royal lifestyle in the heart of northern Bavaria: Coburg in Upper Franconia is the right place... Bavarian beer culture and traditional values are nurtured at the Ayinger Brewery. Soft forest and field paths lead you from Neustadt along the course of the stream, up the slopes of... Glorious nature, exercise and beer. Franconia brings all of these three wonderful things together in one place. Pack your swimwear and let's head for the local recreation area! This bike tour for the whole... Are you looking for a truly different place to stay the night? Bavaria has plenty of them. They will make even sleeping an experience. Attention winter fans: Get inspired by our ice-cold adventures in Bavaria. From winter adrenaline experiences to impressive natural spectacles:... For traditionalists: master butcher and chef Norbert Wittmann founded the Weißwurst-Akademie... The 4-star wellness hotel Antoniushof in Ruhstorf promises big things. The new word on the block is... The fitness trail trend is enjoying a well-deserved comeback.
Share article

Email Copy link
Your bookmarks