You don't have to make it all the way to Santiago de Compostela – these legs of the Bavarian pilgrimage route are perfect for a day's hike. Great spiritual enlightenment may then not be waiting for you at the end – but a relaxing day can also be something heavenly.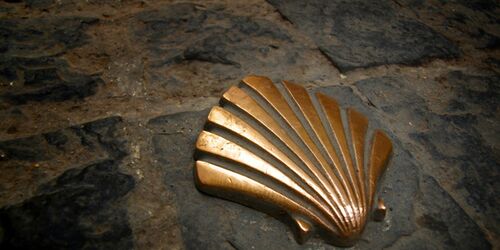 Pilgrimage route – from Hof to Nuremberg
In the north of Bavaria, the pilgrimage route runs from Hof to Nuremberg. For train travellers there are two legs that we especially recommend.
Discover destination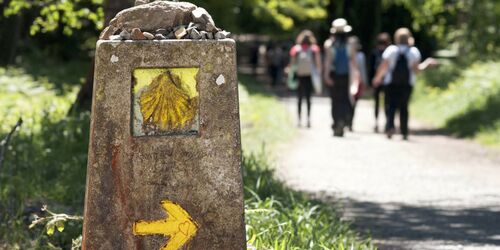 Pilgrimage route – from Aschaffenburg to Colmar
If you want to experience a pilgrimage route while only taking a short hike, you should set out from Aschaffenburg. It leads all the way to Colmar in two legs.
Discover destination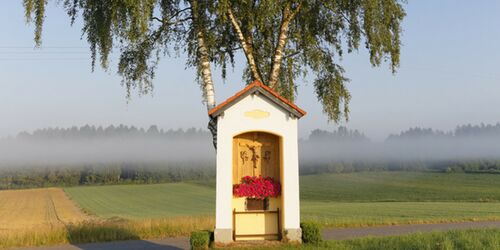 Short pilgrimage routes through Bavaria
Would you like to explore the pilgrimage route in Bavaria? We recommend short pilgrimage routes which go through the region.
Discover destination
A visit to Bavaria's third-largest city is like travelling back in time to the Renaissance, largely... Hotel Orphée in Regensburg has true "star" quality. After all, it has played host to countless... The August-Schuster-Haus, which is also called Pürschlinghaus, is a cabin situated above Schloss... As soon as the first snow falls on the mountains, the Allgäu turns into a skier's paradise. Around... Five winter experiences that guarantee fun and action, even off the slopes. Cast aside your shoes and socks and treat your senses to a walk across flagstones and spruce cones... This hike will take you around multiple Franconian breweries, where you will also get to know the... It doesn't get fresher than this. At the Holzen Abbey in Allmannshofen, breakfast is turned into... Walk in the historical footsteps of over 2,000 years in Kempten, one of the most beautiful places... The perfect combination: Find just the right spot at this camp site and you'll be able to see the...
Share article

Email Copy link