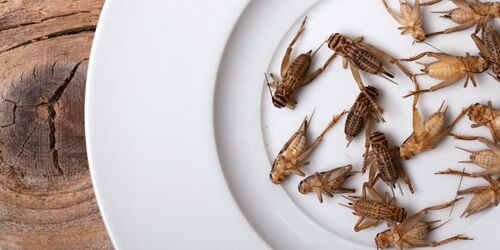 Are you looking for something other than roast pork, pasta and pizza? Here are a couple of exciting alternatives – they might take some stomaching at first but they will be sure to reward you with some unforgettable culinary experiences.
Do you like spicy food? Really really spicy? For example, in the Würzburg snack bar Mywurscht you can sample a Currywurst (curry sausage) with Indian chilli, habanero curry and Mexican sauce; the level of spice is reminiscent of the feeling of taking a big swig from a bottle of Tabasco sauce. But don't worry, you can also try the "mild" or "moderately spicy" versions so that you can enjoy your sausage without burning your mouth.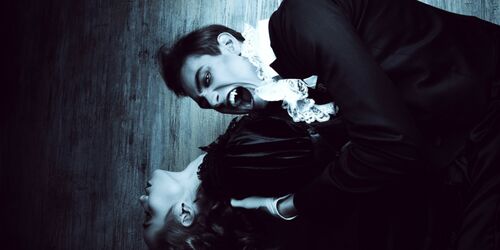 Boo!!! "Spooky" dinner in Regensburg
At the "Gruseldinner" (spooky dinner) at Haus Heuport in Regensburg, you may struggle to concentrate on your four-course meal.
Discover destination
Think dining with Dr Jekyll and Mr Hyde, Dracula, etc. sounds great? Then thrill yourself and your tastebuds at the "Gruseldinner" (spooky dinner) in Regensburg. The four-course menu, for example with a blood-coloured soup, salmon from Transylvanian mountain streams, bled-dry pork with a port wine sauce and a gratin from the grave, is almost incidental when terrifying creatures come to life all around you in five acts.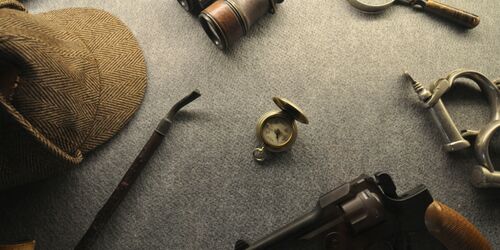 Murder mystery dinner in Augsburg
Take part in a murder mystery dinner at the "Wirtshaus Riegele" restaurant in Augsburg, where you can eat and solve a murder at the same time. The event takes its inspiration from the German detective series "Tatort".
Discover destination
Amateur detectives are in their element here. In contrast to sitting at home in front of the television, guests at the crime thriller dinner at the Riegele Wirtshaus restaurant in Augsburg can influence the action themselves. This makes things particularly exciting because no one knows what's going to happen next. You can see performances of shows including Soko Semmelknödel (CSI semolina dumplings), Tarte de la mort or Scherlock Holmes und die vergiftete Maultäschlesupp (Sherlock Holmes and the poisoned Swabian ravioli soup). At the height of the action during the crime thriller dinner, you could almost forget that there's also some fantastic food on offer.
If you're looking for a sporty activity for the winter, speeding down over five kilometres of... The Mittenwald Höhenweg has everything it takes for a real via ferrata premiere: steep rock... What you always wanted to know about liquorice: Take a walk to explore Bamberg's historical life... The Umadum Ferris wheel offers young and old a breathtaking view of the Isar metropolis and the... This miniature castle is almost 500 years old and gives visitors an authentic impression of how the... Upper Franconia has introduced an experience that unites beer and education in perfect harmony. At... More than 15 million years ago, a huge asteroid hit the earth and left behind one of the largest asteroid craters in the world: the Nördlinger Ries.... During the Würzburg Residence Race in 2015, a record was set before the race had even begun. For... The perfect bike tour for nature lovers and connoisseurs: From Würzburg, the route leads to the... Experience culture and nature around the Spessart metropolis! This tour takes you along the...
Share article

Email Copy link