Are you looking for something other than roast pork, pasta and pizza? Here are a couple of exciting alternatives – they might take some stomaching at first but they will be sure to reward you with some unforgettable culinary experiences.
Do you like spicy food? Really really spicy? For example, in the Würzburg snack bar Mywurscht you can sample a Currywurst (curry sausage) with Indian chilli, habanero curry and Mexican sauce; the level of spice is reminiscent of the feeling of taking a big swig from a bottle of Tabasco sauce. But don't worry, you can also try the "mild" or "moderately spicy" versions so that you can enjoy your sausage without burning your mouth.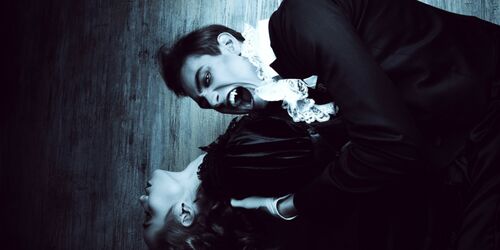 Boo!!! "Spooky" dinner in Regensburg
At the "Gruseldinner" (spooky dinner) at Haus Heuport in Regensburg, you may struggle to concentrate on your four-course meal.
Discover destination
Think dining with Dr Jekyll and Mr Hyde, Dracula, etc. sounds great? Then thrill yourself and your tastebuds at the "Gruseldinner" (spooky dinner) in Regensburg. The four-course menu, for example with a blood-coloured soup, salmon from Transylvanian mountain streams, bled-dry pork with a port wine sauce and a gratin from the grave, is almost incidental when terrifying creatures come to life all around you in five acts.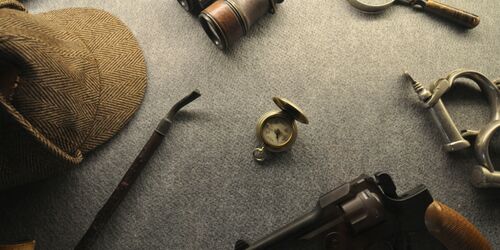 Murder mystery dinner in Augsburg
Take part in a murder mystery dinner at the "Wirtshaus Riegele" restaurant in Augsburg, where you can eat and solve a murder at the same time. The event takes its inspiration from the German detective series "Tatort".
Discover destination
Amateur detectives are in their element here. In contrast to sitting at home in front of the television, guests at the crime thriller dinner at the Riegele Wirtshaus restaurant in Augsburg can influence the action themselves. This makes things particularly exciting because no one knows what's going to happen next. You can see performances of shows including Soko Semmelknödel (CSI semolina dumplings), Tarte de la mort or Scherlock Holmes und die vergiftete Maultäschlesupp (Sherlock Holmes and the poisoned Swabian ravioli soup). At the height of the action during the crime thriller dinner, you could almost forget that there's also some fantastic food on offer.
Get away from the daily grind, breathe healthy mountain air and enjoy breathtaking views: These Bavarian mountains attract hiking professionals and... The Schlossbachklamm hike is a relaxing excursion in the Inntal region and has a lot to offer for... Forests and fields, great beer and irresistible food: Franconian Switzerland is home to the... Want to fill your lungs with clean country air? These five Bavarian farmyards can easily be reached by rail and provide wildly good fun for the whole... Fairytale kings, musicians and artists – Bavaria has always produced colourful and famous people. Museums, exhibitions and tours help you find out... Memmingen's medieval townscape on the edge of the Allgäu is fascinating with its well-preserved... The station in this market town links the past with the present Art-historical buildings for that special flair: In this episode of Hin & Hören, the DB Regio Bayern podcast, you will experience the Middle Ages of... You can see about 500 birds from all over the world in aviaries, pavilions, pond areas and outdoor... Where tradition meets modernity: Ice cream café "Benito" in Würzburg has been around for 84...
Share article

Email Copy link
Your bookmarks