Yellow cows, vibrant landscapes and, over and over again, blue horses – the artists of the "Blue Rider" group loved expressive and colourful art. Are you a fan of it as well? Then follow the trail of the Blue Rider group by rail through Upper Bavaria and visit the workshops of the famous artists Marc, Kandinsky, etc.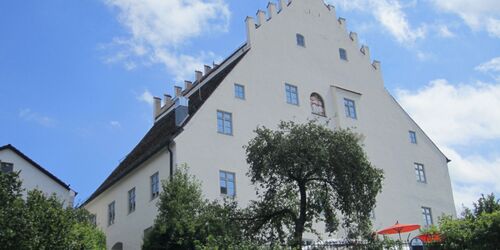 The "Schlossmuseum" in Murnau
The castle museum's large collection of paintings shows the lasting impression that Murnau and its surroundings made on internationally famous artists like Wassily Kandinsky and Max Beckmann.
Discover destination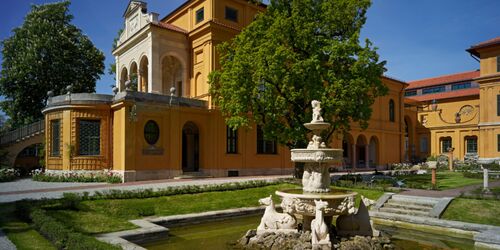 The Lenbachhaus, Munich's international art centre
Scores of different art movements under a single roof. The Lenbachhaus gallery has the world's largest collection of Blue Rider paintings, in addition to early Modernist masterpieces and contemporary art.
Discover destination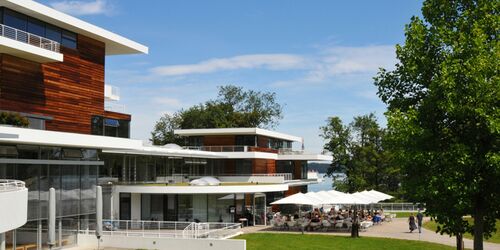 "Fantasy" museum in Bernried: Buchheim Museum der Phantasie
All his life, author, film-maker and painter Lothar-Günther Buchheim collected paintings and artefacts. Now, visitors can see his collection at the museum (4,000 m2) by Lake Starnberg.
Discover destination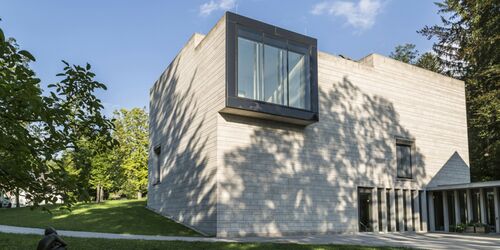 The Franz Marc Museum in Kochel
The town of Kochel built a museum in honour of the famous Expressionist painter Franz Marc. With an exhibition area covering 700 m2, it contains many of Marc's own creations and other important artworks from the 20th century.
Discover destination
Culture beneath Nuremberg Castle From the Inn Valley to Oberammergau - these five tours should definitely be on your list for 2022. Click! Trip tips for particularly beautiful Bavarian photo locations. Discover the most exciting places in Bavaria together with your children with the Deutschland-Ticket! We have selected five fascinating destinations... A trip to the Franconian Open Air Museum is like a journey back in time. 700 years of Franconian... The Alter Simpl restaurant in Erlangen is right near the station and has a menu that boasts... It's time to get off the sofa and enjoy some exciting activities in Bavaria's winter wonderland. Grab the kids and discover the magic, fun and... Are you looking for something other than roast pork, pasta and pizza? Here are a couple of exciting alternatives – they might take some stomaching... The Main is also called the "Franconian lifeline", because the river with its wide bends crosses... The perfect mountain for beginners. You don't need to be a seasoned mountaineer on a trip to the...
Share article

Email Copy link
Your bookmarks