Pigs, sheep and cows? Forget it! There are some really unusual creatures in Bavaria – namely (amongst other things) wolves, reptiles and llamas. You can find out where these wild animals can be seen in Bavaria here: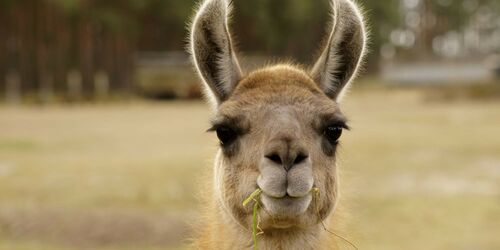 Llama trekking near Großhelfendorf
If you're getting off at Großhelfendorf it will take you less than a quarter of an hour to get to know the exotic side of Upper Bavaria.
Discover destination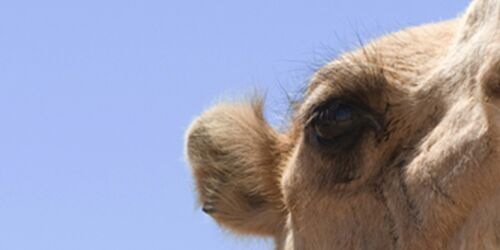 You'll be sure not to have the hump when riding one of these magnificent creatures
Camel riding in the Mangfall valley? Absolutely! If you arrive with the S-Bahn, you can even get picked up right from the station. By the camel itself.
Discover destination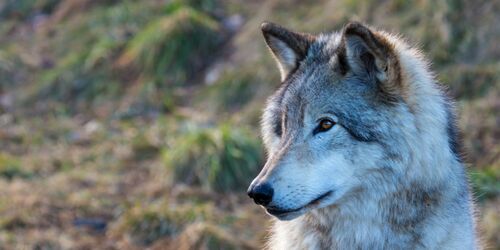 Wolves at the WildPark Tambach castle
Cows, pigs, goats – boooooooring. There are a lot of exotic animals to discover in Bavaria. We will tell you where.
Discover destination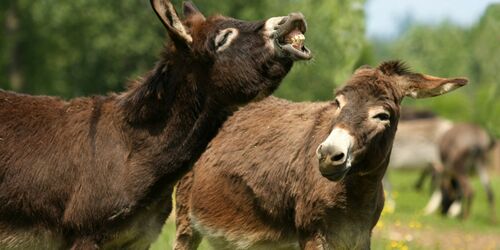 Travelling through the Labertal valley with pack mules
The pack animals carry your belongings, of course, and you will appreciate this the further into the trip you are.
Discover destination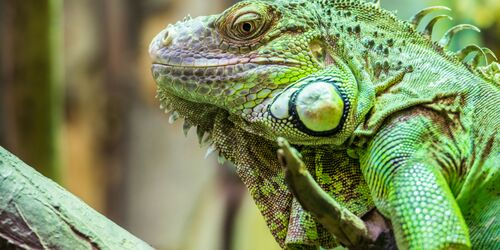 Admire reptiles in Oberammergau
Snakes, lizards, tortoises and poison dart frogs – over 135 animals live at the Reptilienhaus Oberammergau reptile house.
Discover destination
Wild birds in Olching
You can see about 500 birds from all over the world in aviaries, pavilions, pond areas and outdoor enclosures.
Discover destination
Nature experiences on the Nebelhorn: from 400 snow-covered peaks at 2,224 metres to... Therme Erding thermal bath's opening glass roofs can be seen from afar. The 18.5-hectare facility... Are you looking for something other than roast pork, pasta and pizza? Here are a couple of exciting alternatives – they might take some stomaching... The thermal baths in Treuchtlingen have a special treat in store. The "Altmühltherme" baths are... The name, "Café Zafran", in Bamberg is slightly confusing as neither coffee nor cake is served... Would you like to immerse yourself in an exotic floral fantasy in the middle of the city? You can... Quick trip to Bamberg: spend the day sightseeing in the old town, and spend the evening sampling local cuisine. For children, a trip to a farm is a great adventure. Already during the journey by train you can get in the mood for the experience and look at farm... Get on the saddle and explore the small towns of the Pfaffenwinkel! On this tour through the... The whole world on a small scale: Here, young and old are whisked away on a journey through time...
Share article

Email Copy link