Pigs, sheep and cows? Forget it! There are some really unusual creatures in Bavaria – namely (amongst other things) wolves, reptiles and llamas. You can find out where these wild animals can be seen in Bavaria here: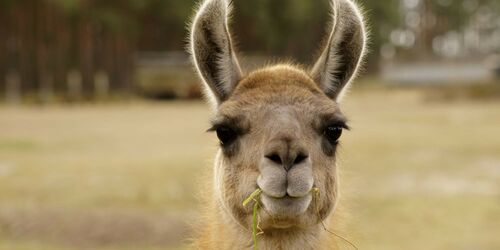 Llama trekking near Großhelfendorf
If you're getting off at Großhelfendorf it will take you less than a quarter of an hour to get to know the exotic side of Upper Bavaria.
Discover destination
You'll be sure not to have the hump when riding one of these magnificent creatures
Camel riding in the Mangfall valley? Absolutely! If you arrive with the S-Bahn, you can even get picked up right from the station. By the camel itself.
Discover destination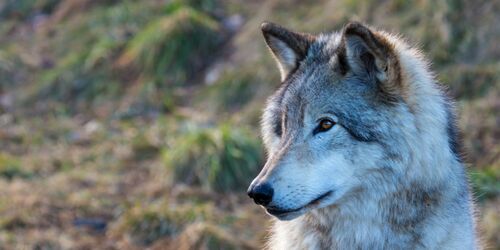 Wolves at the WildPark Tambach castle
Cows, pigs, goats – boooooooring. There are a lot of exotic animals to discover in Bavaria. We will tell you where.
Discover destination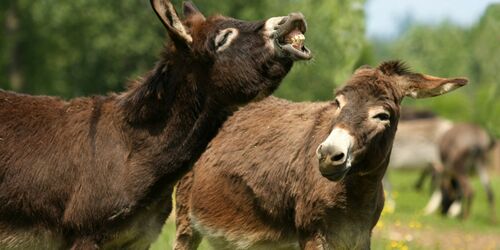 Travelling through the Labertal valley with pack mules
The pack animals carry your belongings, of course, and you will appreciate this the further into the trip you are.
Discover destination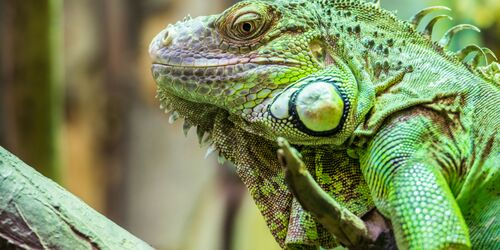 Admire reptiles in Oberammergau
Snakes, lizards, tortoises and poison dart frogs – over 135 animals live at the Reptilienhaus Oberammergau reptile house.
Discover destination
Wild birds in Olching
You can see about 500 birds from all over the world in aviaries, pavilions, pond areas and outdoor enclosures.
Discover destination
The pedestrian zone in Augsburg gives rise to a particularly exciting shopping experience, due to... Drink a glass of wine on the Old Main Bridge, admire your reflection in the palace's imperial hall... As you gaze through the window of the train at the Upper Bavarian Alpine foreland and the Zugspitze... Ulm and Neu-Ulm form a twin town covering both sides of the Danube. Together, their modern museums and picturesque fisherman's quarter attract a lot... Powder snow and fun on the slopes – winter sport fans will be in their element in these five Bavarian ski resorts.  Regensburg, the small metropolis on the Danube, has a lot to offer: From Regensburg Cathedral to... Almost 8 km long, the route takes you through gorgeous forests and climbs to a height of 1,542 m.... At "Schloss Elmau" in Upper Bavaria, you can try out different styles of yoga, taught by renowned... Explore, learn and experiment: these five museums are where to go for a real hands-on experience. A trip to Rothenburg ob der Tauber is always worthwhile, especially in spring, when they welcome in...
Share article

Email Copy link
Your bookmarks