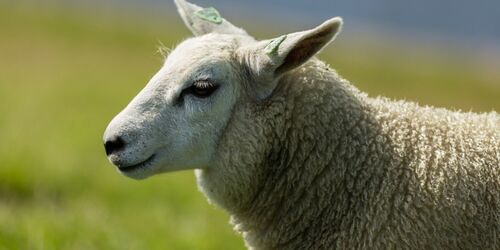 You won't find any cows or horses at the "Kleintier-Bauernhof" small animal farm by Brombachsee lake. Even so, the sheep, goats, rabbits and pot-bellied pigs that live there instead enjoy being fussed over. The "Hahnenschrei" (cockerel's crow) holiday home on the farm offers space for families of up to eight. Take three guesses at who wakes you up in the morning here. Guests can be picked up from Pleinfeld station on request.
Arrival
Kleintier-Bauernhof farm (Brombachsee)
Schusterweg 3
91174 Spalt/Enderndorf am See
Our tip: Please make sure to check your train connection and the expected capacity before you start your journey.
More destinations
Learn how to milk animals – the Eichenmüller family make sure that your visit is an adventure. Pitch in at the "Der kleine Bauernhof" farm – here is where all your "Little House on the... Hit the hay for the night – just like Heidi. There are cows in the field and an adorable donkey... Bertolt Brecht allegedly said that "the nicest thing about Augsburg is the train to Munich." Of... There is a lot to discover when you are 2,244 metres above sea level. From the outside, the... The Umadum Ferris wheel offers young and old a breathtaking view of the Isar metropolis and the... There is a long tradition of mining in the Allgäu. And for this reason an entire museum village... A wonderful trip: Kösseinehaus cabin has been enticing hikers to the Fichtel mountains since 1903. Upper Franconia has introduced an experience that unites beer and education in perfect harmony. At... Admittedly - this cycle tour in the district of Lichtenfels is quite a short route at around 23...
Share article

Email Copy link
Your bookmarks