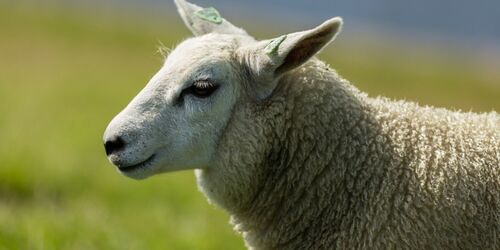 You won't find any cows or horses at the "Kleintier-Bauernhof" small animal farm by Brombachsee lake. Even so, the sheep, goats, rabbits and pot-bellied pigs that live there instead enjoy being fussed over. The "Hahnenschrei" (cockerel's crow) holiday home on the farm offers space for families of up to eight. Take three guesses at who wakes you up in the morning here. Guests can be picked up from Pleinfeld station on request.
Arrival
Kleintier-Bauernhof farm (Brombachsee)
Schusterweg 3
91174 Spalt/Enderndorf am See
Our tip: Please make sure to check your train connection and the expected capacity before you start your journey.
More destinations
Learn how to milk animals – the Eichenmüller family make sure that your visit is an adventure. Hit the hay for the night – just like Heidi. There are cows in the field and an adorable donkey... Pitch in at the "Der kleine Bauernhof" farm – here is where all your "Little House on the... The history of Augsburg's most important merchant and patrician families, presented in a highly... A place where "strong men" live: This is where the children's film "Wickie und die starken Männer"... Dachau impresses with its unique art history and numerous interesting excursion destinations. In... Do you like the mystery of the forest and the diversity of nature? Then this railway traveller's... An exciting place for all ages: The Bavaria Filmstadt film studios in Grünwald, right next to... Walk in the historical footsteps of over 2,000 years in Kempten, one of the most beautiful places... During the Würzburg Residence Race in 2015, a record was set before the race had even begun. For...
Share article

Email Copy link
Your bookmarks