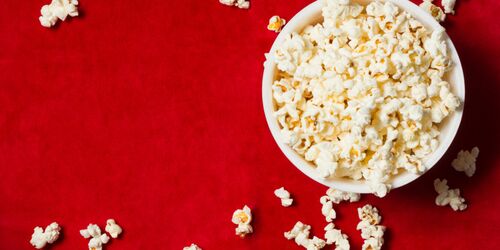 There's no question about it: the huge "Admiral" and "Cinecitta" cinema complexes have the largest selection of recent films. However, smaller cinemas are rather cosier and have a tad more charm. The Meisengeige – the arts cinema near the "Laufer Schlagturm" gate tower – shows independent films and old silent classics on its two screens. Useful tip: Try to grab a seat up on the balcony. And after the film, you can talk shop in the pub just next door. Thanks to its diverse programme, the Casablanca arts cinema has been recognised by the German Federal Commissioner for Culture and Media as one of the best cinemas in Germany. The three-screen cinema shows the latest films, film series, short films and documentaries, and lectures and concerts. Useful tip: Afterwards, you can make yourself at home in the cosy cinema pub.
For further information please click here.
Arrival
The Meisengeige cinema
Am Laufer Schlagturm 3
90403 Nuremberg
Next station
Nürnberg Hbf (Nuremberg main station)
Our tip: Please make sure to check your train connection and the expected capacity before you start your journey.
More destinations
This is where all the threads come together: at the Bamberg Marionette Theatre. Although there is... With its exciting exhibits, interactive features and workshops, we bet the children's museum in... The name, "Café Zafran", in Bamberg is slightly confusing as neither coffee nor cake is served... How about a "Blaue Zipfel" (Bratwurst)? Or Franconian "Schäufele" (pig's shoulder)? Sampling... Go on a yoga retreat with "bayurvedic" cuisine at Hotel Staudacherhof in Garmisch-Partenkirchen. Visit the Costume Museum in Holzhausen and find out what a real Bavarian costume ("Tracht") looks... The Air Museum in Engelsburg castle in Amberg features air that you can hear, see and touch, spread... Are jeans American? No, sirree, this popular garment has its roots in Upper Franconia. A historic museum with modern relevance, the Jewish Museum Augsburg shows the development of Jewish... The little Upper Bavarian community of Eichenau was famous in Europe for its excellent mint for a...
Share article

Email Copy link
Your bookmarks