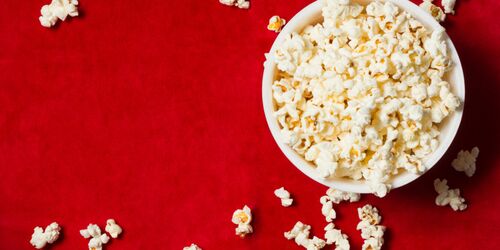 There's no question about it: the huge "Admiral" and "Cinecitta" cinema complexes have the largest selection of recent films. However, smaller cinemas are rather cosier and have a tad more charm. The Meisengeige – the arts cinema near the "Laufer Schlagturm" gate tower – shows independent films and old silent classics on its two screens. Useful tip: Try to grab a seat up on the balcony. And after the film, you can talk shop in the pub just next door. Thanks to its diverse programme, the Casablanca arts cinema has been recognised by the German Federal Commissioner for Culture and Media as one of the best cinemas in Germany. The three-screen cinema shows the latest films, film series, short films and documentaries, and lectures and concerts. Useful tip: Afterwards, you can make yourself at home in the cosy cinema pub.
For further information please click here.
Arrival
The Meisengeige cinema
Am Laufer Schlagturm 3
90403 Nuremberg
Next station
Nürnberg Hbf (Nuremberg main station)
Our tip: Please make sure to check your train connection and the expected capacity before you start your journey.
More destinations
The 4-star wellness hotel Antoniushof in Ruhstorf promises big things. The new word on the block is... The work of Oberammergau wood carvers was admired as far back as the 16th century. Today, you can... At the "Gruseldinner" (spooky dinner) at Haus Heuport in Regensburg, you may struggle to... Below the town hall, 15 gaol cells show what a 14th-century prison was like. In the Middle Ages,... Culture beneath Nuremberg Castle Faster, quieter and absolutely no exhaust fumes: Once you've had a taste of driving an electric... In the town on the southern edge of the Thuringian Forest, children's eyes sparkle: there is much... Old vehicles, modern technology and exciting facts – the Deutsche Bahn Museum in Nuremberg is... Lift some weight off your shoulders: Relax in an open-air, salt-water floating pool, right in the...
Share article

Email Copy link