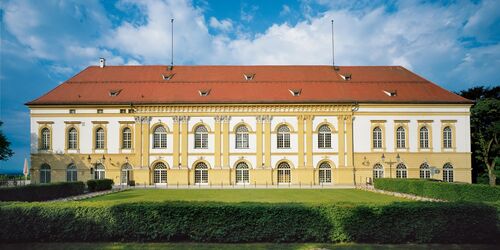 As you wander through the picturesque gardens at Dachau Castle on a beautiful summer's day, you may happen to pass by a number of wedding photo shoots. No wonder. The intricate pergolas, the colourful flowerbeds, and not forgetting the majestic castle building, create the ideal backdrop, especially for romantic snapshots of lovestruck couples.
For further information please click here.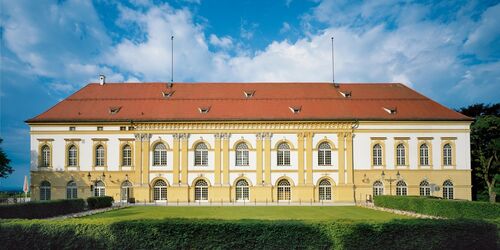 Arrival
Dachau Castle gardens
Schloßstraße 7
85221 Dachau
Next station
Dachau Bahnhof
Our tip: Please make sure to check your train connection and the expected capacity before you start your journey.
More destinations
The sweeping view across the Altmühl valley from the castle is certain to have saved the lives of... Attention culture lovers and connoisseurs! This city walk takes you past the architectural and... A royal lifestyle in the heart of northern Bavaria: Coburg in Upper Franconia is the right place... Even though your intention may be to have a gentle stroll, you'll find that your pace will... Go on a voyage of discovery through the historic town of Amberg - the former capital of the Upper... Insider's tip for art enthusiasts: Villa Stuck was built by Franz von Stuck and is a successful... This miniature castle is almost 500 years old and gives visitors an authentic impression of how the... Just like James Bond: Many will recognise the plane from "007 – You Only Live Twice". The... Calling all bird lovers and friends of the forest: Take a walk through the nature reserve... Here, your healthy get-away doesn't end after class.
Share article

Email Copy link