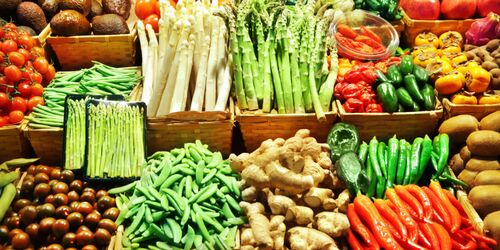 Yes, the Viktualienmarket food market is always worth a visit, but the outer neighbourhoods in Munich are also pulsing with life. At the Elisabethmarkt market, residents of the Schwabing district go shopping and you can also run into long-time residents of the Maxvorstadt area. Munich is still quaint here. The proffered wares are very much like those at the Viktualienmarkt food market – everything is even slightly cheaper. A foodie secret: buy some fresh pasta from the Casa Sarda to eat in or to take home.
Arrival
Elisabethmarkt market
Elisabethplatz
80796 Munich
Next station
München Hbf (Munich main station)
Our tip: Please make sure to check your train connection and the expected capacity before you start your journey.
More destinations
Regensburg, the small metropolis on the Danube, has a lot to offer: From Regensburg Cathedral to... Extraordinary museum hopping on the Main! This walk through the city is perfect for culture lovers.... The artisans' yard is a collection of small workshops that lets visitors see a living tradition of... This miniature castle is almost 500 years old and gives visitors an authentic impression of how the... There is a corner of central Augsburg that's like a little town of its own, and with a history to... The Gulf of Naples is at home on the banks of the river Main: Aschaffenburg's Pompeiianum is a... You can stroll through shops just ten minutes away from the station. The Bayreuth public swimming... As you wander through the picturesque gardens at Dachau Castle on a beautiful summer's day, you may... Beer tour from Coburg to Rödental: Quench your thirst in the myriad of beer gardens and beer... A royal lifestyle in the heart of northern Bavaria: Coburg in Upper Franconia is the right place...
Share article

Email Copy link