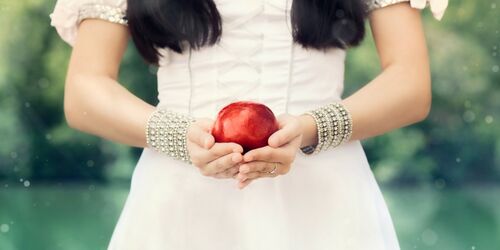 Even a simple stroll can be magical: dive into the world of Upper Palatinate fairy tales and legends on the Schönwerth fairy tale trail. Eight sculpture stops showcase forest-based fairy tales which were collected by Upper Palatinate folklorist, Franz Xaver von Schönwerth. QR codes and a smartphone allow you to read the respective fairy tales out loud. The path begins directly next to the Walderlebniszentrum Regensburg forest discovery centre and can be reached from the train station by bus.
Arrival
Schönwerth fairy tale trail
Rieglinger Höhe 1
93161 Sinzing
Next station
Regensburg Hbf (main station)
Our tip: Please make sure to check your train connection and the expected capacity before you start your journey.
More destinations
This discovery tour offers feasts for the eyes and the palate all in one. Travel by train and... "Peak happiness" for you and yours. Use the Alpspitzbahn cable car to ascend to 1,575 m, take in... A hike with cultural enjoyment - a sculpture park and colourful half-timbered houses await you on... The yoga retreat house "Yoga Vidya Ashram Allgäu" is situated at an altitude of 960 metres and... Memmingen's medieval townscape on the edge of the Allgäu is fascinating with its well-preserved... Beer tour from Coburg to Rödental: Quench your thirst in the myriad of beer gardens and beer... Adrenaline for the brave: At Tannheim airport you can have a go at being a helicopter pilot... Oberstdorf rings a bell! Of course, the market town in Oberallgäu is world-famous thanks to winter... Neu-Ulm's Edwin Scharff Museum is a unique institution that contains an interactive children's... Here, your healthy get-away doesn't end after class.
Share article

Email Copy link
Your bookmarks