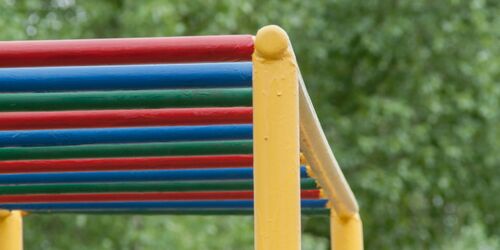 In Bad Griesbach im Rottal, you will not just find an exercise trail, but an entire fitness park. After all that exercise, you can rest your tired feed on the barefoot path directly next to the fitness park. Tip for overnight visitors: the regional hotels offer free training sessions at the fitness park with qualified trainers. You can get to the fitness park area directly from Passau station by bus.
Arrival
Fitness park in Bad Griesbach
Stadtplatz 1
94086 Bad Griesbach im Rottal
Next station
Passau Hbf (main station)
Our tip: Please make sure to check your train connection and the expected capacity before you start your journey.
More destinations
Perfect for connoisseurs! This bike tour takes you through the meadows and lakes, past the... In the "Skatepark Holzkirchen" you can show off your new tricks under the open sky. Just like James Bond: Many will recognise the plane from "007 – You Only Live Twice". The... Petting zoo for the kids, wellness for the parents, and the motto: "Happy children – rested... Adrenaline for the brave: At Tannheim airport you can have a go at being a helicopter pilot... Nature, culture and enjoyment await you in the Haßberge Nature Park! Sun-drenched vineyards and... Also for people with a fear of flying: A balloon flight above Bavaria is perfect for anyone who... Spectacular and blissfully convenient: The "Altmühltalweg" that runs between Pappenheim and... Attention nature lovers! Discover the impressive moorland landscape of Murnau by bike. Experience... Pitch in at the "Der kleine Bauernhof" farm – here is where all your "Little House on the...
Share article

Email Copy link
Your bookmarks