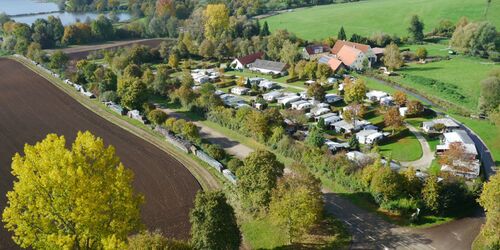 This place never wants for comfort, no matter the season. Campingplatz Hasenmühle is situated in the Altmühl valley, which makes it the ideal destination for hiking tours, long walks and bike rides. It is also not far from Lake Hahnenkamm, where you can go for a refreshing swim. Tip: book early and hire the "Bürstner" caravan. Directions: Take bus 649 from Gunzenhausen station towards Hüssingen Dorfplatz until you reach bus stop "Hechlingen am See, Hasenmühle". The camp site is less than 100 metres away from the bus stop.
Arrival
Camp site Hasenmühle
Hasenmühle 1
91719 Heidenheim
Next station
Gunzenhausen
Our tip: Please make sure to check your train connection and the expected capacity before you start your journey.
More destinations
Take a tour to the Olympic regatta course and Schleißheim Castle in the north of Munich. Return... This hiking tour through the Birglang leads you uphill and downhill through fabulous sceneries with... The dream of flying: balloon rides over Bavaria. No other way of getting a view of Bavaria's most... At Lake Constance in the border triangle, seafaring hearts beat faster: between Bregenz in Austria... Experience the idyll of the Quellenreich Regional Park. Here, where numerous streams have their... It's a rare occasion when you won't see queues outside of Stenz ice cream parlour in Regensburg old... If you're looking for adventure, then canyoning in the Starzlach Gorge is just the thing for you!... Even if you can't sing, the maestro will promise to teach you to "yodel from the heart" in his... Idyllic riparian forests, dunes with wild herbs and reed landscapes await you on this cycle tour... Soft forest and field paths lead you from Neustadt along the course of the stream, up the slopes of...
Share article

Email Copy link
Your bookmarks