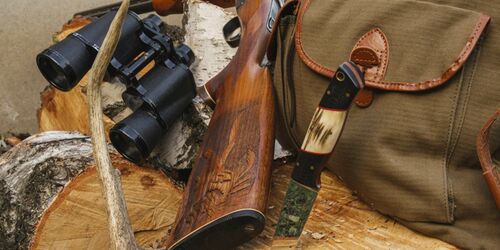 There is a very special type of hunting museum right on Mühldorf town square. It is called "MUSSeum" because according to its curator, Hans Kotter, it is a must see ("muss" being the German word for "must"). The museum features unusual items: mounted water taps, book worms, jackalopes, teddy bears, Milka cows which have been shot, and a laughing cellar (instead of a wine cellar).
News, prices and opening hours are available here.
Arrival
Jagdmusseum Mühldorf hunting museum
Stadtplatz 82
84453 Mühldorf am Inn
Next station
Mühldorf (Oberbayern)
Our tip: Please make sure to check your train connection and the expected capacity before you start your journey.
More destinations
Neu-Ulm's Edwin Scharff Museum is a unique institution that contains an interactive children's... A trip to the Franconian Open Air Museum is like a journey back in time. 700 years of Franconian... The town of Kochel built a museum in honour of the famous Expressionist painter Franz Marc. With an... The castle museum's large collection of paintings shows the lasting impression that Murnau and its... A royal lifestyle in the heart of northern Bavaria: Coburg in Upper Franconia is the right place... Although the Regensburg snuff factory has not produced any snuff since 1998, it still smells... Go on a voyage of discovery through the historic town of Amberg - the former capital of the Upper... How about a tour along the old railway line through the idyllic Schambach Valley? This bike tour... Discover imposing castles and palaces in the idyllic Sinn river valley. This hike in the north-east... Idea for a day trip with a change of air: the Dillberg. Enjoy the view of the Nuremberg region on...
Share article

Email Copy link