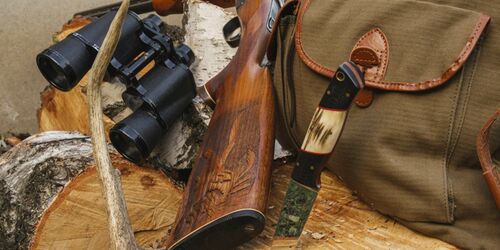 There is a very special type of hunting museum right on Mühldorf town square. It is called "MUSSeum" because according to its curator, Hans Kotter, it is a must see ("muss" being the German word for "must"). The museum features unusual items: mounted water taps, book worms, jackalopes, teddy bears, Milka cows which have been shot, and a laughing cellar (instead of a wine cellar).
News, prices and opening hours are available here.
Arrival
Jagdmusseum Mühldorf hunting museum
Stadtplatz 82
84453 Mühldorf am Inn
Next station
Mühldorf (Oberbayern)
Our tip: Please make sure to check your train connection and the expected capacity before you start your journey.
More destinations
How about a tour along the old railway line through the idyllic Schambach Valley? This bike tour... A trip to the Franconian Open Air Museum is like a journey back in time. 700 years of Franconian... Neu-Ulm's Edwin Scharff Museum is a unique institution that contains an interactive children's... The town of Kochel built a museum in honour of the famous Expressionist painter Franz Marc. With an... The castle museum's large collection of paintings shows the lasting impression that Murnau and its... Although the Regensburg snuff factory has not produced any snuff since 1998, it still smells... A royal lifestyle in the heart of northern Bavaria: Coburg in Upper Franconia is the right place... Go on a voyage of discovery through the historic town of Amberg - the former capital of the Upper... Nuremberg's oldest private theatre has its own ensemble. The life of knights in their sights: on an excursion to the Allgäu Königswinkel, children can...
Share article

Email Copy link
Your bookmarks