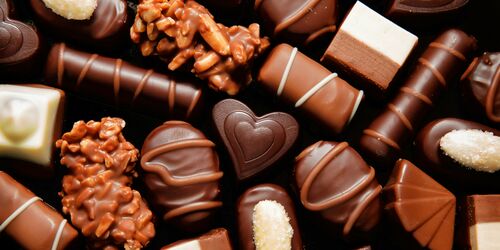 Production is carried out behind glass at Confiserie Lauenstein chocolatier, meaning visitors get a glimpse into the noble art of confectionery. Between 9:00 and 14:00 you can look through the glass and watch the chocolatiers at work making pralines – and even make some yourself. This is fantastic, especially when you have a child with you that you need to entertain over the holiday period. And finally, you can yield to sweet temptation and buy some goodies for the journey home from their in-house shop. How to get there: once you arrive at Ludwigstadt station, it's around a ten-minute walk from the Bahnhofstraße to Lauensteiner Straße, which will take you to the chocolatier.
For further information please click here.
Arrival
Confiserie Lauenstein chocolatier
Lauensteiner Straße 41
96337 Ludwigsstadt
Next station
Ludwigsstadt
Our tip: Please make sure to check your train connection and the expected capacity before you start your journey.
More destinations
For traditionalists: master butcher and chef Norbert Wittmann founded the Weißwurst-Akademie... Garmisch-Partenkirchen is the perfect place for anyone who wants to rise above it all, but in a... It doesn't get fresher than this. At the Holzen Abbey in Allmannshofen, breakfast is turned into... Beer tour from Coburg to Rödental: Quench your thirst in the myriad of beer gardens and beer... Go on a voyage of discovery through the historic town of Amberg - the former capital of the Upper... This is a place where everything unites: the traditional and the modern, East and West, and the... Would you like to go on an impressive hike through the vineyards of Franconia? Then set off for... Although the Augustiner Schützengarten beer garden in Munich, which has seating for 3,000 people,... The pedestrian zone in Augsburg gives rise to a particularly exciting shopping experience, due to... Travel back to a past that is long gone. A visit to the royal palace and adjoining Hofgarten...
Share article

Email Copy link
Your bookmarks