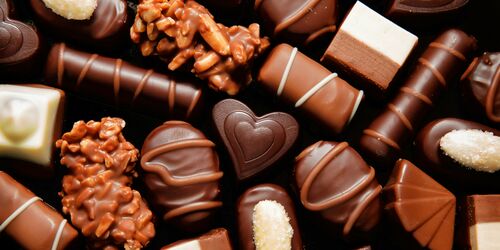 Production is carried out behind glass at Confiserie Lauenstein chocolatier, meaning visitors get a glimpse into the noble art of confectionery. Between 9:00 and 14:00 you can look through the glass and watch the chocolatiers at work making pralines – and even make some yourself. This is fantastic, especially when you have a child with you that you need to entertain over the holiday period. And finally, you can yield to sweet temptation and buy some goodies for the journey home from their in-house shop. How to get there: once you arrive at Ludwigstadt station, it's around a ten-minute walk from the Bahnhofstraße to Lauensteiner Straße, which will take you to the chocolatier.
For further information please click here.
Arrival
Confiserie Lauenstein chocolatier
Lauensteiner Straße 41
96337 Ludwigsstadt
Next station
Ludwigsstadt
Our tip: Please make sure to check your train connection and the expected capacity before you start your journey.
More destinations
For traditionalists: master butcher and chef Norbert Wittmann founded the Weißwurst-Akademie... Garmisch-Partenkirchen is the perfect place for anyone who wants to rise above it all, but in a... Beer tour from Coburg to Rödental: Quench your thirst in the myriad of beer gardens and beer... It doesn't get fresher than this. At the Holzen Abbey in Allmannshofen, breakfast is turned into... Go on a voyage of discovery through the historic town of Amberg - the former capital of the Upper... There is a lot to discover when you are 2,244 metres above sea level. From the outside, the... Take a trip to the "Sennerei Lehern" showroom and watch cheese-making experts at work as they... The Gulf of Naples is at home on the banks of the river Main: Aschaffenburg's Pompeiianum is a... Due to its location right by the limes, the little Middle Franconian town of Weißenburg became a... The perfect pleasure tour in the land of wine! Roam the riverside landscapes along the Main between...
Share article

Email Copy link