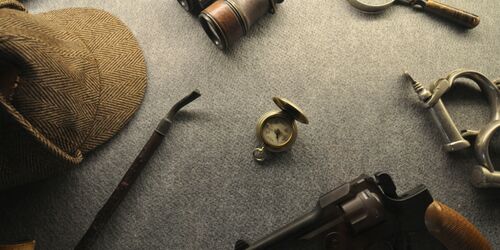 Take part in a murder mystery dinner at the "Wirtshaus Riegele" restaurant (only a two-minute walk north of Augsburg main station), where you can eat and solve a murder at the same time. Inspired by the German detective series "Tatort", actors play out different murder cases, in which the audience can take part and influence the plot. Different to any other murder mysteries, no one really knows what's going to happen next. Three delicious courses later and the murderer is seized - or maybe not? One thing is certain though: you'll leave feeling well-fed and most likely, extremely content. The dinners are organised on an irregular basis, so you'll need to book in advance.
News and prices are available here.
Arrival
Riegele Wirtshaus
Frölichstraße 26
86150 Augsburg
Next station
Augsburg Hbf (main station)
Our tip: Please make sure to check your train connection and the expected capacity before you start your journey.
More destinations
The highest restaurant in the Middle Franconian metropolis. At the "Gruseldinner" (spooky dinner) at Haus Heuport in Regensburg, you may struggle to... How about a "Blaue Zipfel" (Bratwurst)? Or Franconian "Schäufele" (pig's shoulder)? Sampling... The name, "Café Zafran", in Bamberg is slightly confusing as neither coffee nor cake is served... Bavarian beer culture and traditional values are nurtured at the Ayinger Brewery. The little Upper Bavarian community of Eichenau was famous in Europe for its excellent mint for a... The 4-star wellness hotel Antoniushof in Ruhstorf promises big things. The new word on the block is... In the town on the southern edge of the Thuringian Forest, children's eyes sparkle: there is much... Kempten is the setting of the popular German novels and TV series "Hauptkommissar Kluftinger", in... Bamberg is famous for its horticulture. Dive into the life and work of gardeners and wine makers...
Share article

Email Copy link
Your bookmarks