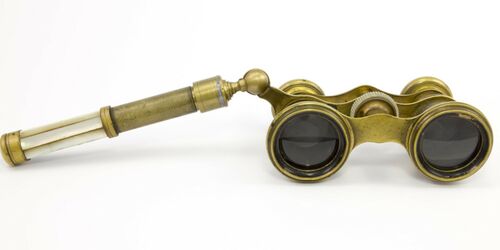 Stage fright included: at the Opern- und Konzertakademie (opera and concert academy) at Schloss Henfenfeld castle near Nuremberg, professional and amateur singers are trained under the direction of experienced coaches. You can show off what you learned in the courses at the final concert for the public. Entry is free, the next sessions can be found on the homepage.
News, prices and courses are available here.
Arrival
Schloss Henfenfeld castle
Am Schloss 12
91239 Henfenfeld
Our tip: Please make sure to check your train connection and the expected capacity before you start your journey.
More destinations
This is where all the threads come together: at the Bamberg Marionette Theatre. Although there is... Scores of different art movements under a single roof. The Lenbachhaus gallery has the world's... Located right beside the river Main, the old grain storage facility combines an industrial... If you want an extraordinary experience, Nuremberg's Neues Museum is a unique architectural setting... As well as big brand stores, the "Stadtgalerie" in Passau also has a number of shops that you won't... Bamberg is famous for its horticulture. Dive into the life and work of gardeners and wine makers... With its exciting exhibits, interactive features and workshops, we bet the children's museum in... The 4-star wellness hotel Antoniushof in Ruhstorf promises big things. The new word on the block is... Bavarian beer culture and traditional values are nurtured at the Ayinger Brewery. In Augsburg's Spitalgasse 15, you can admire the all-familiar puppets such as Jim Knopf or Urmel...
Share article

Email Copy link