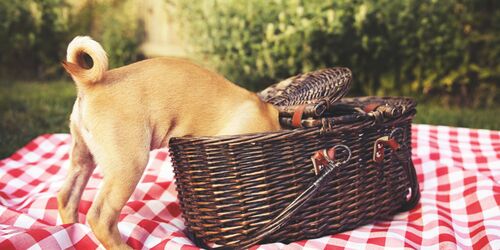 How do you feel about breakfast on a riverbank? In Munich, you can order your luxury breakfast complete with picnic equipment, transport it to the most beautiful spot by the Isar river in a hand wagon, and then leisurely eat it there. It doesn't get more summery!
You can pick up your breakfast wagon at the Villa Floßlände restaurant, which can be reached in 20 minutes if you take the U-Bahn (U3, Thalkirchen stop) from the main station.
Arrival
Villa Floßlände
Zentralländstraße 30
81379 Munich
Next station
München Hbf (Munich main station)
Our tip: Please make sure to check your train connection and the expected capacity before you start your journey.
More destinations
Ramsberg on Lake Brombach doesn't just have the largest inland sailing port in Germany but also a... Pack your swimwear and let's head for the local recreation area! This bike tour for the whole... After a delightful stroll through Kochel, you'll arrive at the lake. But what to do next? Do you go... For decades, the small Alpenblick Lido, with its café, pier and boat hire, has been a key... Stand-up paddling (or SUP) is fun and incidentally tones your whole body. In the Nuremberg district... A visit to the Hainbadestelle Lido in the Luisenhain Park in Bamberg has become a tradition. On hot... There's plenty of space for everyone, even in the high season. This riverside lido has something for everyone. An idyllic location on Lake Constance in all weathers. You'll be spoiled for choice when you arrive... No chlorine, no red eyes, just lots of fun!
Share article

Email Copy link
Your bookmarks