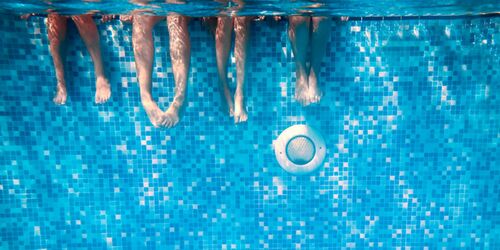 Shopping or exercise? In Bayreuth, both are possible in an hour. In only ten minutes you will have crossed the Red Main river, after which you can trundle around the shops in the city centre. The Bayreuth public swimming pool can be reached in five minutes. Well? How many lengths can you swim in the time left?
News, prices and opening hours are available here.
Arrival
Bayreuth public swimming pool
Am Jägerhaus 2
95444 Bayreuth
Next station
Bayreuth Hbf (main station)
Our tip: Please make sure to check your train connection and the expected capacity before you start your journey.
More destinations
The life of knights in their sights: on an excursion to the Allgäu Königswinkel, children can... It is said that goblins live in the middle of the forest not far from the southern edge of the town... The Franconian metropolis of Nuremberg has much more to offer than the world-famous... Back in 1150, this castle was home to the Count of Loon and Rieneck. But these days, you'll mainly... Off on an adventure for the whole family by train! This Nuremberg family hike combines the Toy... This railway track winds its way through the foothills of the Alps, past a glorious panoramic... The pack animals carry your belongings, of course, and you will appreciate this the further into... The Porta Praetoria is hidden away between bars, the Danube and Regensburg cathedral. It is one of... The castle is situated on the edge of the medieval old town in Rothenburg ob der Tauber, and looks... Simply magnificent! The Franconian Mountain Path, with a total length of almost 430 km, stretches...
Share article

Email Copy link
Your bookmarks