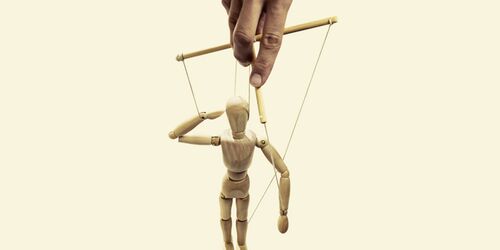 Famous classics thrill on unique mini stage
Small but mighty: the stage on the first floor of the "Staubsche Haus" enchants its audience with its dimensions of just 70 centimetres. Sometimes there is a children's play on the programme, but most of the performances are aimed at adults. The puppeteers dare to perform great classics such as "Der Freischütz", "A Midsummer Night's Dream" and also operas on the small stage. In staging the plays, the director is strongly oriented towards the original versions of the authors and composers. Just under 30 guests can attend the theatre in miniature.
Backstage with the marionettes
After the performance, you can take a look behind the scenes. There you can admire around 900 handmade figures under 20 centimetres tall. The movements of the mini marionettes are created - just like the big ones - by thin threads attached to the head, arms and legs and converging on a play cross. No less impressive are the multitude of props and technical refinements needed to put the play on its feet. Tip: The unique performances are highly sought after. Therefore, remember to get tickets in good time.
How to get there:
It is just under 20 minutes' walk from Bamberg railway station to the Marionette Theatre. Follow Luitpoldstraße straight ahead until you reach Mittelstraße after 300 metres. Continue straight ahead until you cross Färbergasse: turn left, cross Siechenstraße and turn left again into Äußere Löwenstraße. From there, cross the Löwenbrücke bridge and continue onto Innere Löwenstraße. Follow Markusplatz slightly to the left, turn right onto Markusstraße and across the left arm of the Regnitz. At the end of Markusstraße, the path turns right into Untere Sandstraße, directly in front of the Marionettentheater.
Arrival
Bamberg Marionette Theatre
Untere Sandstraße 30 D
96049 Bamberg
Our tip: Please make sure to check your train connection and the expected capacity before you start your journey.
More destinations
Located right beside the river Main, the old grain storage facility combines an industrial... Scores of different art movements under a single roof. The Lenbachhaus gallery has the world's... Ever wished that you could beam yourself into a video game? Well then, get yourself down to the... Kempten is the setting of the popular German novels and TV series "Hauptkommissar Kluftinger", in... Two thirds of the 2011 film "The Three Musketeers" was filmed in Bavaria. One of the biggest and... The Turmtheater theatre in Regensburg doesn't just raise you to lofty cultural heights. The sixth... How about a "Blaue Zipfel" (Bratwurst)? Or Franconian "Schäufele" (pig's shoulder)? Sampling... A historic museum with modern relevance, the Jewish Museum Augsburg shows the development of Jewish... For those with a sweet tooth: instead of hearty Bavarian fare, this macaron course is all about... At the "Gruseldinner" (spooky dinner) at Haus Heuport in Regensburg, you may struggle to...
Share article

Email Copy link
Your bookmarks