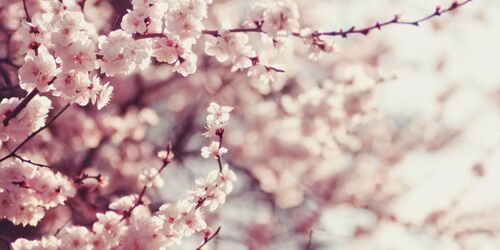 The region around Lake Constance is famous for its blossoming orchards. Cherry blossoms on the plantations around Lindau are in their full glory from April onwards, and make for an inviting place to go for a stroll.
Delicate pink apple blossoms join them after a couple of weeks. The "Zur Apfelblüte" holiday farm in Wasserburg am Bodensee allows visitors to spend the night surrounded by apple orchards. The approximately half hour walk from the train station leads through blossoming trees to the farm.
Arrival
Zur Apfelblüte
Grundstraße 29
88131 Bodolz near Lake Constance
Our tip: Please make sure to check your train connection and the expected capacity before you start your journey.
More destinations
The perfect mountain for beginners. You don't need to be a seasoned mountaineer on a trip to the... A floating steel X in the cliffs: this is the AlpspiX viewing platform, which is located directly... Our insider's tip for railway travellers will lead you through a picturesque landscape. Find out... Kulmbach is home to the Bavarian Brewery Museum. This 3,000 square metre complex is a place where... Although the Augustiner Schützengarten beer garden in Munich, which has seating for 3,000 people,... Cabin "Brunnenkopf" has everything you need to relax and unwind: a picturesque backdrop and... The history of Augsburg's most important merchant and patrician families, presented in a highly... The artisans' yard is a collection of small workshops that lets visitors see a living tradition of... As you wander through the picturesque gardens at Dachau Castle on a beautiful summer's day, you may... There is a lot to discover when you are 2,244 metres above sea level. From the outside, the...
Share article

Email Copy link
Your bookmarks