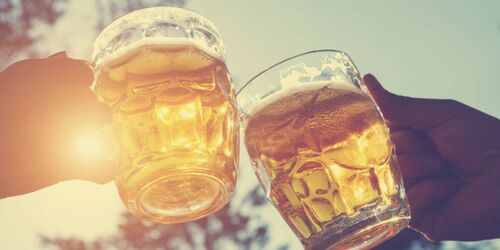 Weihenstephan is the oldest brewery in the world still running. On a tour you can dive into the history of the brewery, which spans nearly 1000 years. Afterwards, why not sample the beers and see if you can taste the history.
News, prices and times of guided tours are available here.
Arrival
Weihenstephan brewery
Alte Akademie 2
85354 Freising
Our tip: Please make sure to check your train connection and the expected capacity before you start your journey.
More destinations
Examples of nice and traditional beer gardens include the one from the Paulaner brewery on... Is the diversity of Aschaffenburg's excursion destinations due to its Mediterranean flair? Here,... The Karwendelbahn cablecar at Mittenwald only needs a few minutes to whisk visitors from an... Walk in the historical footsteps of over 2,000 years in Kempten, one of the most beautiful places... The city's botanical gardens take you on a special kind of trip around the world, to the flora of... There's nowhere quite like Ingolstadt, where culture and history stretching back over 1,000 years... The Petersturm tower is the oldest parish church tower in Munich, and also one of the most popular... A wonderful trip: Kösseinehaus cabin has been enticing hikers to the Fichtel mountains since 1903. After a around two-and-a-half hours of hiking from the station you will reach the rustic Tutzinger... Nuremberg's oldest private theatre has its own ensemble.
Share article

Email Copy link