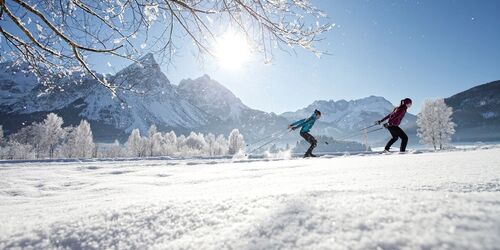 One of the most underestimated sports there is – a couple of skis, shoes and sticks. That's all you need for cross-country skiing. You can find the most beautiful cross-country skiing routes in Bavaria here.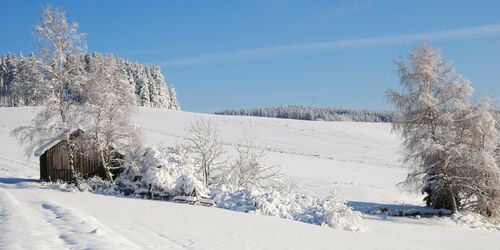 24 different routes through the Franconian Forest
The "Rennsteig" region around Steinbach am Wald has a suitable route for everyone. The routes are between four and eleven kilometres long.
Discover destination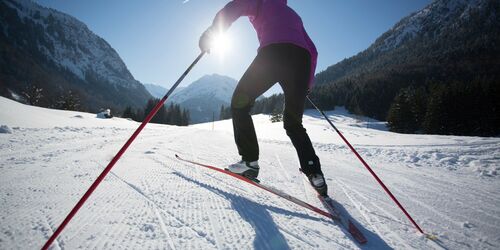 75 kilometres of cross-country skiing around Oberstdorf
There are 75 kilometres of prepared, modern loipes very close to Oberstdorf station.
Discover destination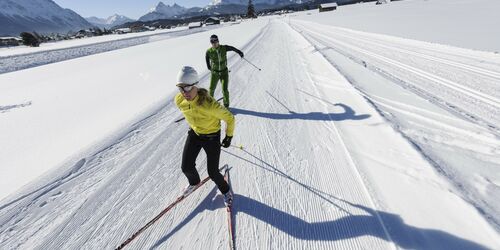 Cross-country skiing and firing practice near the Zugspitze
The 10-kilometre loipe begins right behind Klais station and is dubbed the "sporty" route for good reason.
Discover destination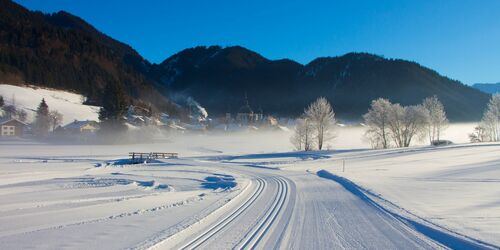 Family-friendly cross-country skiing in the Ammergau Alps
The loipe from Unterammergau to Oberammergau is ideal for the whole family. It has a distance of 5.6 kilometres, with moderate inclines and wide tracks.
Discover destination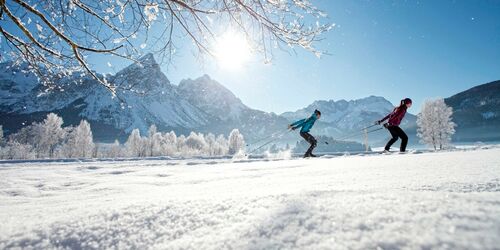 Biathlon and cross-country skiing for everyone in the shadow of Germany's highest mountain
Lovers of cross-country skiing can enjoy themselves in the shadow of Germany's highest mountain: the Zugspitze. With 130 kilometres of perfectly prepared trails, this snowy winter wonderland is just waiting to be discovered.
Discover destination
Walk in Franz Marc's footsteps: Kochel am See was both a retreat and a source of inspiration for... Nature, culture yes. But cure? Yes, cure - because on the route there is a facility for Kneipp... This tour through romantic Franconia fulfils three wishes at once: nature, culture and enjoyment.... Trausnitz Castle towers over Landshut old town – lordly and impenetrable. And it's impressive on... The Petersturm tower is the oldest parish church tower in Munich, and also one of the most popular... The largest stalactite in Germany. You certainly won't want for things to see in the Maximilian... Everyone that likes trying something new when it comes to sport will be in their element with these trips Soft forest and field paths lead you from Neustadt along the course of the stream, up the slopes of... Is the diversity of Aschaffenburg's excursion destinations due to its Mediterranean flair? Here,... The various stages of the Altmühltal Panorama Trail are among the most versatile routes for hiking...
Share article

Email Copy link
Your bookmarks