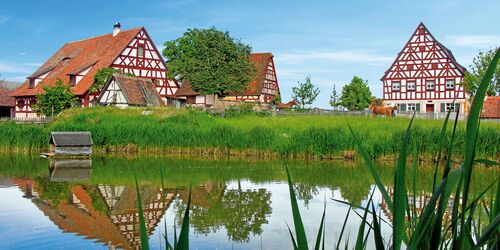 Would you like to learn about the history of Bavaria? Would you like to know how life was "back in the day" or are you simply looking for a trip destination that is a little bit different? These trip destinations allow you to dive into the medieval period and experience a whole new, "old" side to Bavaria.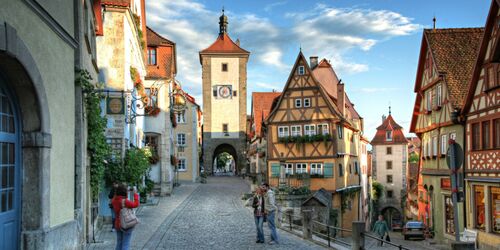 Time travel in the old town of Rothenburg ob der Tauber
Let yourself be enchanted by the historic flair of the old town on a walk through Rothenburg: the town centre attracts its visitors:inside with narrow half-timbered houses and numerous towers like something out of a fairytale.

Next station
Rothenburg ob der Tauber
During the Advent season, children wait with shining eyes for a visit from St. Nicholas. But what is actually behind this custom? In Bavaria, there... Everywhere in Bavaria, there are unique opportunities to find the perfect gift or create one yourself: From charming Christmas stores and historic... You want to burn off energy in winter? No problem. We've done some research and can tell you about five hotspots where icy temperatures won't get in... In our latest episode Unboxing Bavaria, discover the lovingly run farm "Rosa Kuh" in Obermichelbach and enjoy fresh, regional dairy products directly... A hint of Alsace is just a short train trip away: simply visit Bamberg. The town in northern... Discover the hidden gem of Bavaria - Miltenberg - by train. From magnificent medieval buildings to... This tour through an open, gently undulating landscape takes you along the edge of two nature... How close nature and culture are can be easily understood on this medium-difficulty cycle tour. You... At 60 kilometres, this circular tour in the Iller and Rottal valleys is particularly suitable for... Views and insights are offered by this extensive cycle tour, which requires a bit of fitness, but...
Share article

Email Copy link